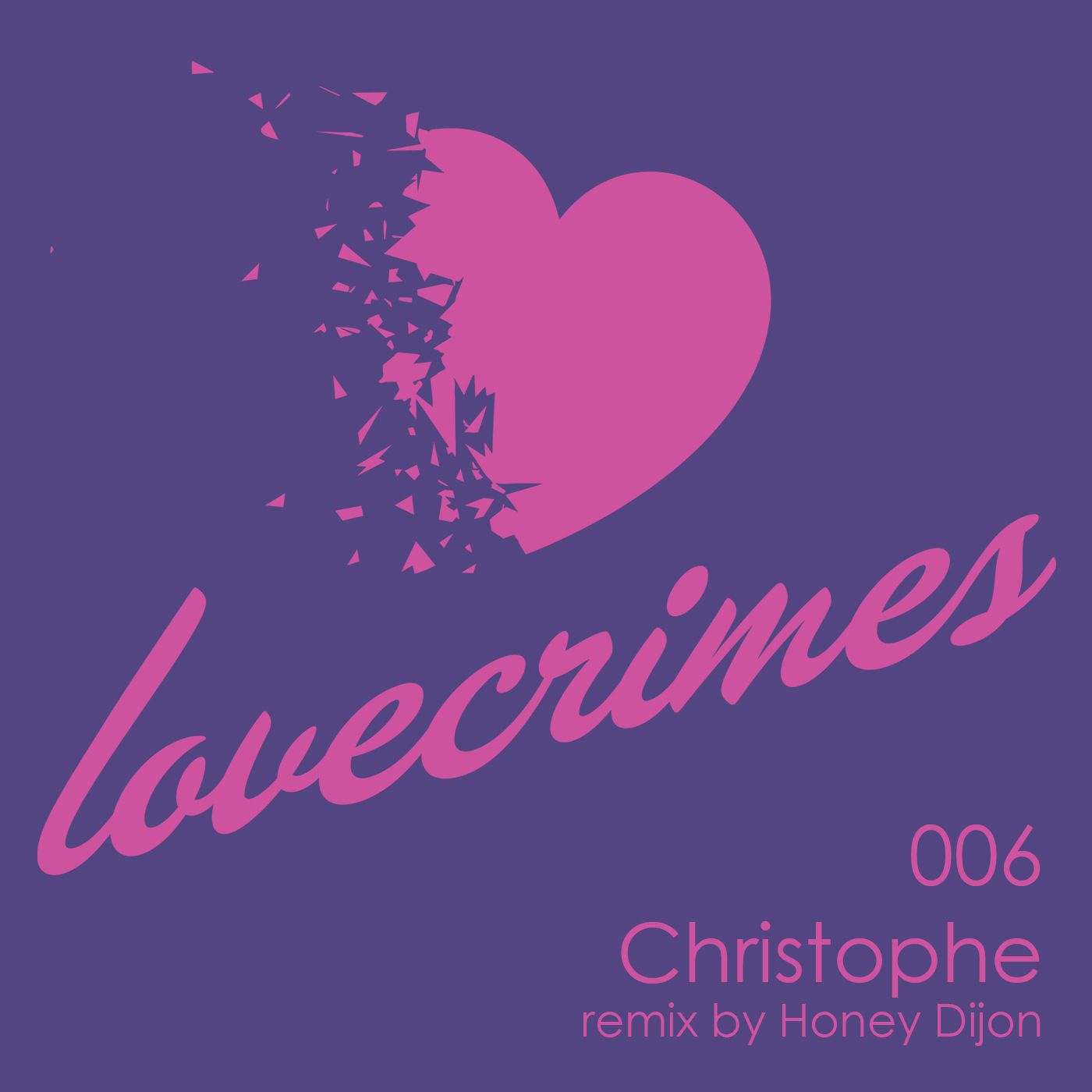 Christophe - Dance Party EP
Bristol's Christophe returns with a new EP this June, entitled '(theme from) Dance Party', comprising three cuts and set for release via the Lovecrimes imprint.
Over the course of a few years, Christophe has been making his mark in the UK's underground electronic scene, playing shows at Fabric, We Love, Eastern Electrics, XOYO and Lowlife. With releases on Rene Ablaze's Redux and Futureboogie Recordings, Christophe further indents his name with his first EP on Waifs & Strays and Itchy Rich's Lovecrimes label.
Lovecrimes : '' This EP is really why we decided to start Lovecrimes – to be able to release amazing music from some of our close friends we have met along the way. Christophe is one of the best DJs I know and a great producer, so when he played Dance Party to me I instantly knew we wanted to sign it to the label. Its a been one of those records that stands out in every set and some one always comes and asks about. To top it off we managed to get one of the hottest artists In the world, the lovely Honey Dijon, to remix it.''
The original mix of '(theme from) Dance Party' opens the EP with clattering hi-hats that intertwine with syncopated bleeps before Christophe then infuses a rhythmic drive that darts between organic percussion and echoing vocals.
'Vibration' follows with an ocean swell of synths that lay their bed on an amalgamation of strings, 80's tinged bass and resonant bleeps, alongside reverb heavy drum patterns. The 'Honey Dijon Kiss Dub' then concludes the EP via pulsating bass as pounding kicks drums are combined with snaking stab sequences.
'(theme from) Dance Party EP' drops on Love Crimes June 30th.
(theme from) Dance Party
Vibrations
(theme from) Dance Party (Honey Dijon Kiss Dub)