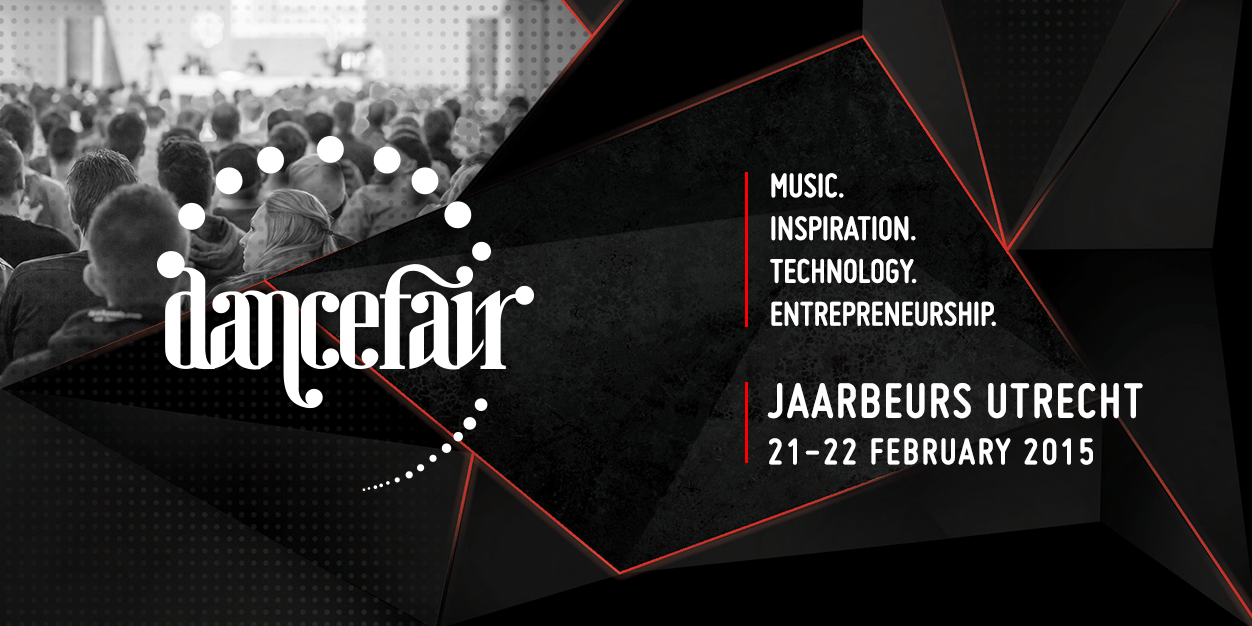 Dancefair Announce Artists & Full Program
Dancefair Announce Artists & Full Program Including Martin Garrix, Laidback Luke, Joris Voorn & Many More
21st and 22nd of February 2015 at the Jaarbeurs Utrecht.
This year Dancefair takes place the 21st and 22nd of February 2015 at the Jaarbeurs Utrecht. You can now browse through the full program at www.dancefair.nl.
For years Dancefair has been the go to educational event for DJs and producers around the world. With over 5000 visitors and more than 200 seminars and workshops to attend, Dancefair is considered the worlds' biggest educational electronic music event.
One of the prominent names this year is Martin Garrix, who'll provide a top notch producer workshop. Over 100 other renowned artists like Laidback Luke, Joris Voorn (interviewed by Native Instruments), Oliver Koletzki, Dale Howard, Egbert and Wildstylez also confirmed their attendance for the 4th edition of Dancefair.
"Dancefair awoke out of my passion for electronic music", says Norman Soares, Founder and organiser of Dancefair. "As always, we are very thankful for the support and interest we get from the 100+ music professionals that are willing to share their knowledge . They recognise the importance of helping out the next generation of production talents and bedroom DJs alike.."
200 Workshops and seminars
In order to stand out in a crowded dance-scene, as a modern talent you have to develop a complete package.
"In 2015, calling your hobby a career, on top of being musically gifted, one has to be far more knowledgable than before. Competition amongst young upcoming artists is fierce, because of the increasingly young ages artists start producing nowadays. Even though these talents carefully follow their idol, a lot of knowledge is still to be learned. For instance the business side of music or how to market yourself are facets young artists are lacking. There are a lot of workshops at Dancefair, presented by music professionals, that address these aspects," says Norman Soares.
Dancefair also provides numerous workshops on DJ craftsmanship, producer workshops on higher levels for audio engineers, social media masterclasses and entrepreneurship.
Intuitive expofloor
Dance music is driven by technological innovation. That is why over 122 brands of all currently relevant software, hardware, and other technological companies will set up shop at Dancefair. Product demonstrations are aimed at both the curious home studio owner looking to take the next step, and the professional who wants to learn more about a specific compressor or equalizer. Some of the renowned brands attending are: Native Instruments, Ableton, Roland, Tip Top Audio, Novation, KRK, Moog, Bitwig, Steinberg, Yamaha, Rob Papen, AIAIAI, Vision Acoustic, Apogee, Arturia, Cakewalk, CME, Crane Song, Event, Focal, Focusrite, Izotope, Korg, RME, Røde, Serato, Studio One, SSL, Waldorf, Stanton, Audient, AVID.
Spinnin' Records, Cloud9 and Armada's search for fresh talent
Spinnin' Records, Armada, Cloud9, Scantraxx, Intacto and Mixmash are some of the biggest imprints in the world. These, and more than 80 other labels, are on the lookout for talented new artists. For these new artists this is a big opportunity; they have a chance to be heard and get valuable feedback on their productions and all they have to do is head to the DemoDrop area of Dancefair.
In 2014 Dancefair hit the island of Ibiza with their successful concept and the organisation is soon to announce new destinations throughout 2015 and 2016.
Dancefair trailer:
Dancefair 2015 Trailer – 21-22 of February 2015 from Norman Soares on Vimeo.
For the Full Program please visit: www.dancefair.nl

ARTISTS ATTENDING

Wildstylez
Joris Voorn
Martin Garrix
Frontliner
Dale Howard
Laidback Luke
Endymion
De Sluwe Vos
Quintino
Digital Punk
Ramon Tapia
Dyro
B-Front
Oliver Koletzki
Alvaro
Crypsis
Egbert
Bassjackers
DJ Thera
Paul Nolan
Shermanology
A-lusion
2000andOne
Vato Gonzalez
Atmosfearz
Collin Benders (a.k.a. Kyteman)
Mightyfools
Audiotricz
Shinedoe
Joey Dale
Zany
Mike Huckaby
Biggi
Charly Lownoise
Aron Friedman
Bougenvilla
Deepack
Bram Fidder
Cin City
DJ Panic
Camiel Daamen
CJ Stone
Inceptum
Doka
D-Wayne
Isaac
Edwin Oosterwal
Dyna
Jack of Sound
Taras van der Voorde
FeestDJRuud
Johan van Korven (Donkey Rollers)
Ferro
GLOWINTHEDARK
Luna
Henry Sarmiento
Glenn Dale
MC Da Syndrome
Illesnoise
Joeysuki
Mental Theo
Kevin Duane
Jaydee
Neophyte
Lex van Aken (Deephouse Amsterdam)
Kenneth G
Ruthless
Tsepo
Kill The Buzz
The Viper
Musclefarm
La Fuente
Titan
Pitto
Lady Bee
Warface
Prunk
Leon Bolier
Waverider
Rob Papen
LNY TNZ
Marc Benjamin
Oliver Twizt
Onderkoffer
Paul Nolan
Pep and Rash
Peter Gelderblom
Ranci
Rob Papen
Roog
The Voyagers
The Partysquad
Wiwek