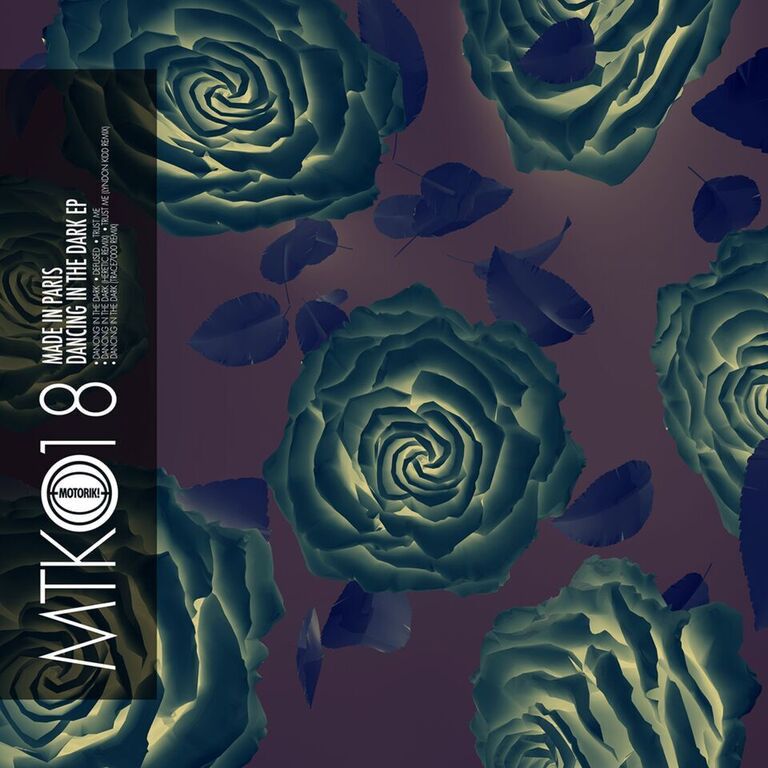 Made in Paris - Dancing in the Dark EP
Motorik! Records was born out of the legendary group of artists and party throwers Bang Gang 12 Inches, and Dancing in the Dark is the latest in a line of outstanding releases. The guys at Motorik! work on a premise different to most other labels – they release music for pure enjoyment rather than commercial gain. Despite working under a new moniker, Motorik! is essentially the same group of guys, and they still throw some of Sydney's most outrageous parties, with the likes of Tiga and Daniel Avery amongst others. Stupidisco, Ravetechno and Housetronic are words some have used to try and describe their releases. Truth is, it's impossible to categorise their work, such is the broad talent and imagination of the artists they work with.
Made In Paris is the latest artist to be spotted by the guys and was found in true Motorik! style. At a post-rave afterparty, they saw a young, fully formed song-writer and uber talented DJ. After spending some time in the Motorik! studio, Dancing in the Dark was formed. It is a 6 track EP, with 3 records from Made in Paris herself, with remixes coming from Trace7000, Heretic as well as Aussie producer signed to Sweat It Out, Lyndon Kidd.
The opener, Dancing in the Dark, is full of unapologetic driving bass, accompanied by dark, wavy synth. It grows into a hard-hitting dance floor slammer, shouting from the rooftops, so to speak. Defused is a more explorative track, less aggressive and more composed and thoughtful than Dancing in the Dark and Trust Me is another dark, moody and imposing track.
Trace7000, who has already proved his pedigree with his acclaimed Tiga x Boys Noize remix, continues his run of form here, producing a dance floor slammer, capable of getting all listeners purring. Andrew Weatherall favourite HERETIC delivers a synth driven, atmospheric masterpiece while Lyndon Kidd strips Trust Me back, exposing the excellent foundations of Paris's original, while producing something pretty special himself. A great Ep package overall.