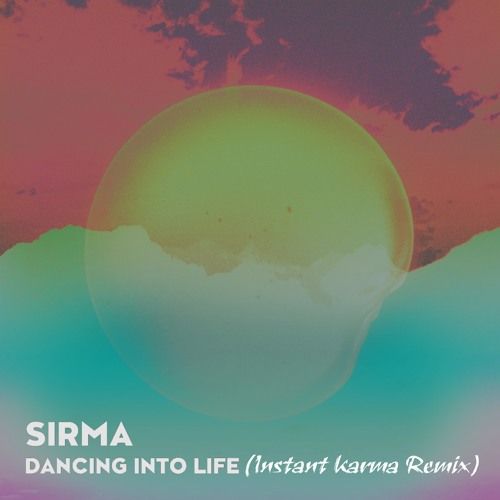 SIRMA - Dancing Into Life (Instant Karma Remix)
Born in Istanbul and currently living in New York City, SIRMA is an artist/songwriter/producer who blends Alternative Pop with Electronica and is due to release her debut EP, entitled To Love this March.

Having captured Turkish media attention through appearing in one of Turkey's most respected jazz vocal competitions, SIRMA was then selected to represent Turkey on the World Cup theme of 2010 'Oh Africa'. However it was only when she moved to New York that her fullest potential would be allowed to thrive and she could develop her signature sound of luminous synths, pumping kick drums and wistful lyrics.

Having studied music across the world for most of her life, it's evident that To Love is a melting pot of ideas and themes; treading delicately between anthemic electronic pop and fully-fledged club cuts. Tracks 'Eclipse' and 'Free Fall' open with still, poignant vocals, only then to excitedly build themselves into compelling and complexly layered tracks. It's this art of layering production that make each track on 'To Love' a finely tuned, highly emotive body of work.

Lead single 'Dancing To Life' was an explosive opener, reshaping the existing electronica formula into a smoldering, synth-laden crescendo. Much like the work of HANA or Bat For Lashes, SIRMA's unique brand of pop-infused electronica crosses over seamlessly into the dance world, with 'Dancing Into Life' receiving the remix treatment from neon EDM duo Instant Karma.

Powerful, exhilarating and melodic, To Love is brimming with SIRMA's expertly crafted synth-riffs and unique vocal hooks – it's all the evidence needed to establish herself as a future forerunner of electronica. You'll be able to purchase and stream To Love in March.