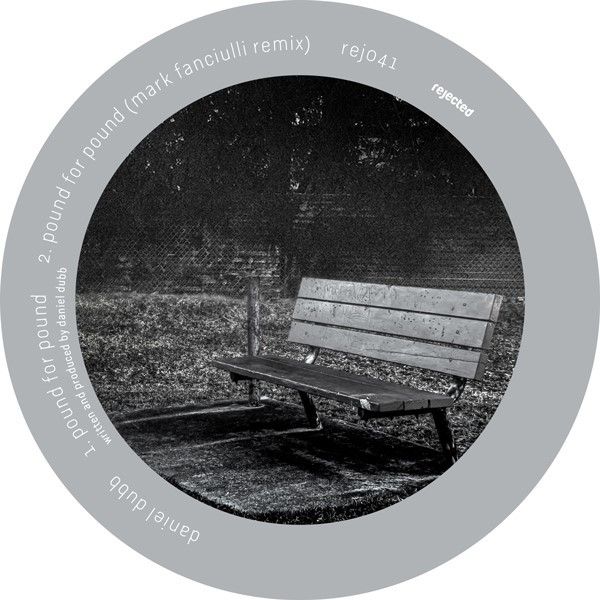 Daniel Dubb - Daniel Dubb – Pound for Pound
Daniel Dubb is recognised as one of Canada's most exciting underground house artists, having released music on globally respected labels including VIVa Music, Saved, Suara, Material, 8bit, Toolroom, and Plastic City. His notable hits include 'Sinnerman', a Beatport Top Seller and the longest Number #1 on the store for 2011, and 'I Got 5 On It' which reached Beatport Top Ten in March 2013 and was supported by a veritable pantheon of the who's who of tastemaker DJs including Maya Jane Coles, Joris Voorn, Nic Fanciulli, and more.
Daniel's latest single 'Pound for Pound', is the debut track from his forthcoming full length album 'Pieces of the Past' to be released on Joris Voorn & Edwin Oosterwals's critically acclaimed, and highly respected Rejected imprint. Combining lush chords over slick percussion creates a smooth, undeniable groove that will have heads bobbing in unison to this deep house gem. International star Mark Fanciulli also delivers on remix duties with a darker, underground techno influenced version suitable for late night dancefloors.
Daniel's forthcoming album, 'Pieces of the Past', has been touted as some of his most mature music to date. The album, as Daniel tells it, has been influenced by some of the most meaningful moments of his past, which is easy to feel with the emotional journey this full length album delivers. From smooth, beatless grooves, all the way through to his traditional, hip hop influenced sound, 'Pieces of the Past' has something for everyone as well as an exciting taste of what's to come from Daniel Dubb.