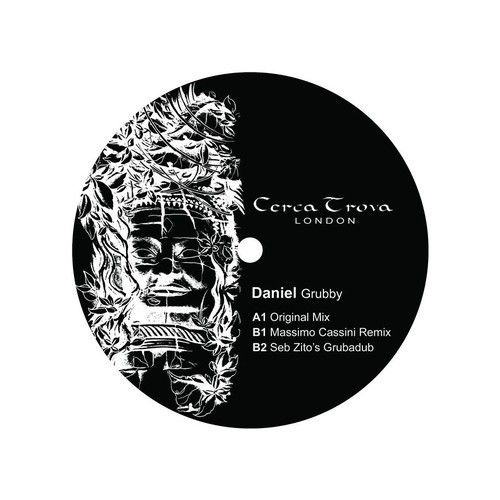 Daniel – Grubby
After six years running successful parties in the UK capital, London-based promoters Cerca Trova are set to launch their record label this October with Daniel's 'Grubby', accompanied by Massimo Cassini and Seb Zito remixes.
The clandestine Cerca Trova events have been a driving force for underground house events in East London for quite some time now, having welcomed the likes of Lee Burridge, Julian Perez and Dan Andrei to play over the years. Here we see the promoters take the step from event to record label kicking things off with a release from resident and co-founder Daniel, who offers up a true portrayal of the Cerca Trova sound with gritty, rave- infused material for the early hours.
Opening the release is the original mix of 'Grubby', which sees Daniel embrace stripped-back, organic percussive sounds all programmed with a bumpy infectious swing. While metallic synth sounds subtly bubble away in the depths of the composition and rugged bass tones sporadically ease into the groove in a penetrating stab-led fashion.
Following is an interpretation of 'Grubby' from Massimo Cassini, who takes things in a slightly contrasting direction, bringing a rumbling low-end groove into the limelight, while the swirling percussive elements softly flutter around the bass foundation. Cassini then implements swirling dub echoes on the metallic synth and raw bass snippets of the original track to create a smoothly evolving, dynamic rework.
Fuse London's Seb Zito steps up next to round of the package with his 'Grub-A-Dub' mix of 'Grubby', and as the name would suggest Seb treats us to a skilfully refined, dubbed-out reshape of the original cut, tipping the focus over to a shuffled percussion-led groove which subtly unfolds over its seven and a half minute duration.
This is a stunning inaugural release from Cerca Trova and a telling sign of what to expect from the label moving forward. Daniel's 'Grubby' is out on Cerca Trova 29th October 2014.