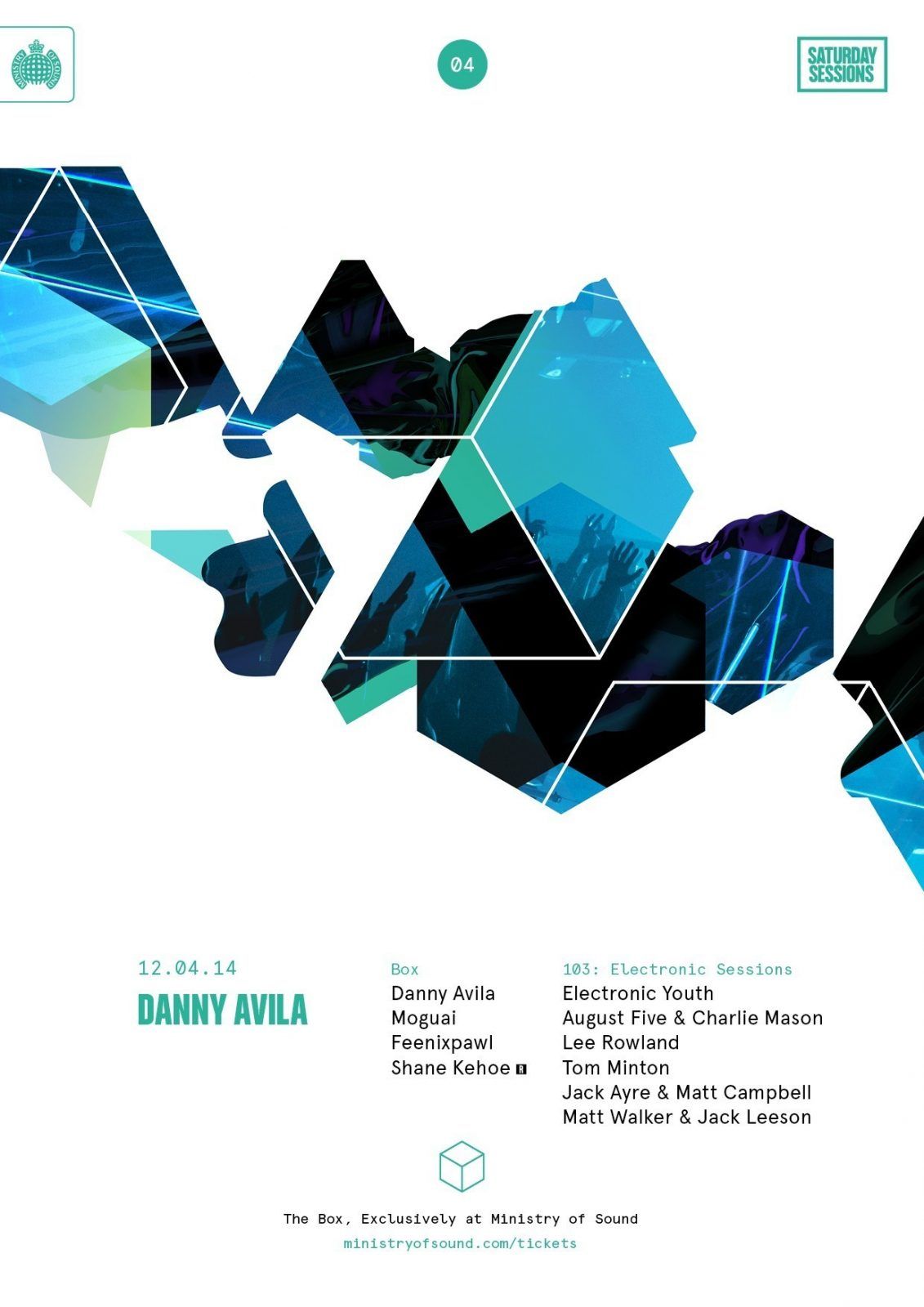 Danny avila headlines Ministry of Sound – Saturday 12th April
Danny Avila returns to headline Saturday Sessions on Saturday 12th April following his showstopping set at Ministry of Sound's reopening party.
The 18-year old DJ sensation from Spain, who has been named by MTV and Billboard as 'the one to watch' will be bringing his own unique style of house and electro to The Box (main room), backed up by Moguai, Feenixpawl and Shane Kehoe.
Having been the youngest resident DJ at Pacha, Space and Blue Marlin in Ibiza, Danny also became the youngest resident at Hakkasan, Las Vegas, after wowing the crowds at his debut Ultra Music Festival gig in 2013. Danny Avila has already worked with Tiesto, The Black Eyed Peas, David Guetta amongst many others and recently remixed Krewella 'Live For The Night' and Stromae 'Tous Les Memes'.
103 features Electronic Sessions with Electronic, Youth, August Five & Charlie Mason while Gifted Promotions host the Loft with Temp Eterno in Circa 1991.
From £22 Advance // Members and Students £5 off door price
Tickets available from:
http://www.ministryofsound.com/club/listings/1377/saturday-sessions-danny-avila/
11pm – 7am
Ministry Of Sound
103 Gaunt Street, London, SE1 6DP
Tube: Elephant & Castle