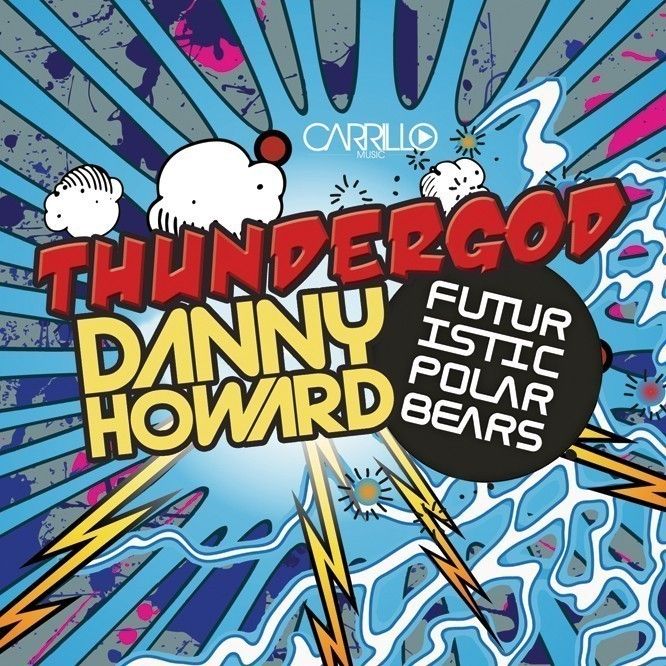 Danny Howard & Futuristic Polar Bears – Thundergod
Never ones for sticking to the conventions of standard music production, Danny Howard and the Futuristic Polar Bears have teamed up to study the ins and outs of audible Norse mythology and in the process have somehow managed to summon up their very own Thundergod. Having spent all summer trying to contain the beast themselves, teasing it during their sets and at festivals across the world, it's now, with the help of Carrillo Music, time to release it into the wild.

Thundergod lives up to its' name, hammering sound systems the world over and destroying dance floors with a tirade of thunderous drums, lightning synths and a seriously storming bassline. Use Thundergod wisely though, the Futuristic Polar Bears, Danny Howard nor Carrillo Music will not be held responsible for the damage caused by any release – you'd best run for cover, the Thundergod has arrived.
Buy it at Beatport:
http://www.beatport.com/release/thundergod/1161989

Peep the teaser:
http://youtu.be/3W6y17tMTgc

For more Danny Howard:
www.djdannyhoward.com
https://www.facebook.com/dannyhowarddj
https://twitter.com/djdannyhoward

For more Futuristic Polar Bears:
www.twitter.com/polarbearmusic1
www.facebook.com/futuristicpolarbears

For Carrillo Music:
https://www.facebook.com/dancemusiclabel