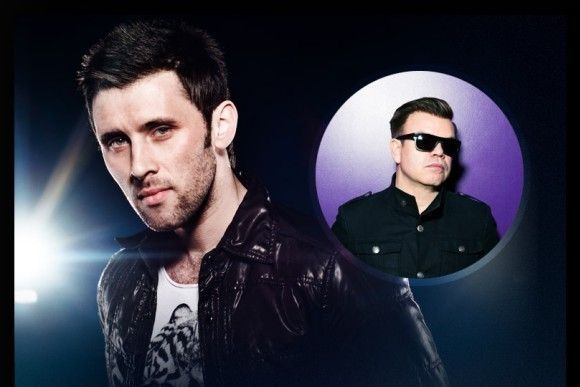 Danny Howard & Paul Oakenfold – Ready For Love
When two of the hottest names in the world of electronic music team up in the studio, the results are bound to be game changing. After weeks of anticipation, Danny Howard and Paul Oakenfold are finally ready to unleash 'Ready For Love' on soundsystems the world over, and what's more – Danny is giving the track away for FREE exclusively from his Facebook page! With huge vocals from Spitfire and the kind of high end production you'd expect from Danny Howard and the legendary Paul Oakenfold, 'Ready For Love' looks set to end the year for the pair with more than just a bang.
To grab the track for free, simply head over to Danny's Facebook page, ensure that you've hit 'Like' and then the 'Free Downloads' tab will direct you to the secret download page. Easy!
On top of this, Thursday night in the US sees Danny delivering the first of his brand new weekly SiriusXM radio shows. Hitting the airwaves in the primetime slot of 10pm ET / 7pm PT on Thanksgiving night, Danny will be taking prompt from his Nothing Else Matters night and showing the world the best that the UK has to offer on the electronic music scene. The show will be broadcast on BPM Ch51, repeated on Saturday 30th Nov at 8pm and then from then, Danny will be broadcasting a brand new show at the same time every Saturday evening.
While most other people are winding down in time for the upcoming holiday season, Danny Howard is doing the complete opposite. With 2014 on the horizon, you can be sure that he'll hit the ground running and the question is – how will he possibly top 2013? All we can say is, watch this space…
To grab 'Ready For Love' for FREE, head to Danny's Facebook page:
http://on.fb.me/Ih1HV8
For more:
www.facebook.com/dannyhowarddj
www.djdannyhoward.com
www.twitter.com/DJDannyHoward
www.soundcloud.com/djdannyhoward