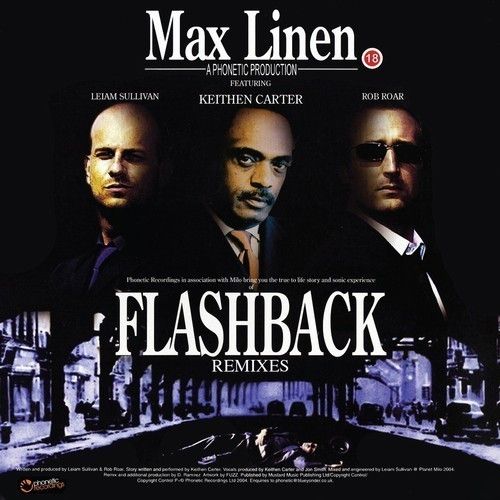 Max Linen – Flashback
Written and produced by Leiam Sullivan & Rob Roar with grammy award winning Keithen Carter on Vocals, the track was No.1 for pretty much every DJ and magazine on the planet in pretty much every genre. Flashback hit the dizzy heights at the top of Pete Tong's Radio 1 'Ibiza Buzz Chart' with much love from the likes of Erick Prydz "My top tune", Jason Bye, Steve Lawler, Deep Dish & Roger Sanchez "My record of the year".
Leiam Sullivan has been responsible for some great productions over the years, teaming up with the likes of Dave Lee (Joey Negro) and James Mowbray (Mixmag). Another of his pseudonyms was the much hailed Mr Pink where Leiam was responsible for many a cutting edge disco fuelled Anthem.
Rob Roar can be found Headlining the legendary We Love Space Sunset Terraza Arena, Ibiza, with a string of hot productions under his belt including 'Rockerfella' (No1 USA & Canada House Chart ) 'Chick's On Acid' and the forthcoming 'Whats Happening?'.
This true story came about after the Live Ibiza performance of Their Ibiza No.1; The Soulshaker. The guys were having breakfast the next morning with Keithen telling Rob & Leiam about his wife (now ex!) who without telling him, used to put parties on in Chicago at his loft warehouse, whilst he was away touring with a theatre production company. Only for him to come home to find a queue of people outside waiting to get in. Keithen mentioned the DJ, some guy called Knuckles, to which Leaim & Rob's jaws dropped…Turns out these were some of the first Chicago Warehouse parties, later shortened to 'House' as we know it. "We have to tell the world about this" was the reaction…the result is Flashback.