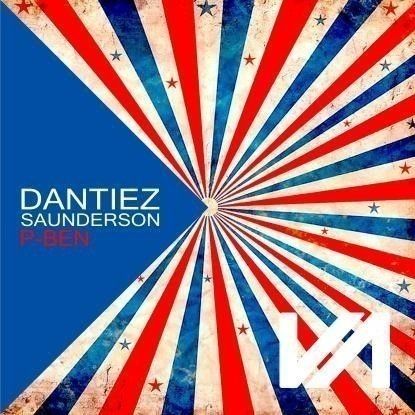 DANTIEZ SAUNDERSON & P-BEN – OTHER SIDE EP
Pig & Dan's ELEVATE label is proving to be one of the most exciting young labels of 2014, with a flow of seriously excellent releases from the likes of Dema, Kane Roth, Jay Tripwire, Tom Hades, Steve Parker and (of course) Pig & Dan themselves. With the label in such fine form, the future of the techno scene increasingly looks very exciting indeed and to raise the bar even higher, here's a very special end of year treat!
Dantiez Saunderson was born and bred in Michigan and is the middle son of techno pioneer Kevin Saunderson and singer/songwriter Ann Saunderson. So you would imagine that it was a 'given' that Dantiez was automatically going to establish a career for himself in the music industry. However, you would be mistaken, it wasn't to be until 2012, at the age of 20 that Dantiez decided to plunge into the business.
Since then, not only has he immersed himself in producing music, he's also stepped into the world of DJing. Although his initial inspiration came from watching the three 'Originators of Techno' (namely Derrick May, Juan Atkins and of course his own dad, Kevin), he has also been inspired by DJs such as fellow Michiganite, Seth Troxler.
For his debut release on Pig&Dan's ELEVATE label, Dantiez has teamed up with P-Ben an exciting DJ/producer from Carcassonne in southern France, who was originally inspired by Jeff Mills in the late 90s to start his own DJ career, and influenced by the classic techno sound of Detroit. A decade later he started producing his own music and has released numerous tracks on many respected labels, including his own PBR Music, Pulsar and Groove Factory imprints.
This trans-continental meeting of creative minds on the "Other Side EP" is very impressive indeed. Drawing on the history of the Detroit scene and putting their own highly original twist on proceedings, Dantiez & P-Ben have created a highly memorable debut. "Other Side" has a nice balance between underground attitude and pop sensibility with the use of a simple repeated vocal hook. "Fleue Bleu" delves into darker, more energetic techno territory to great effect, whilst "Mélodique" is a masterpiece of percussive, melodic beauty.