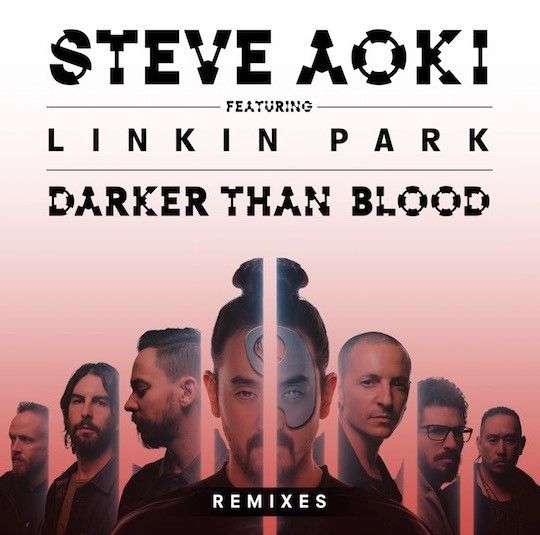 Steve Aoki feat Linkin Park - Darker Than Blood Remixes
Hot off the success of his latest album 'Neon Future II', released earlier this year, and a showstopping headline performance at Tomorrowland, Steve Aoki now presents a 4-track remix package of his collaboration with seminal rock band Linkin Park, 'Darker Than Blood', and the killer selection of reworkings is out on the 28th August.
First up is Bassjacker's take on the record, a shamelessly climactic remix designed for maximum festival carnage. It's sped up, amped-up, and filled with dramatic build-ups and drops that take no prisoners.
The second offering comes from Panic City who take a different approach by giving 'Darker Than Blood' a UK house and garage makeover perfect for the late-night club crowd, with pitched-down vocal effects, a bumping bassline, and piano chord breakdowns.
Dirty Audio, meanwhile, has succeeded in creating a trap monster of an edit that still manages to retain much of the downbeat feel of the original.
Wavo Remix Competition winner Josh Gracias rounds off the strong package. His remix flips the original into an upbeat festival anthem, complete with driving drums, big build ups, sunny synth stabs and an effective dubstep breakdown.
The 'Darker Than Blood' remix release offers four very different takes on the original single. With Steve Aoki's highly successful Ibiza residency and hectic international touring schedule still going strong, this release looks set to continue his stratospheric success.