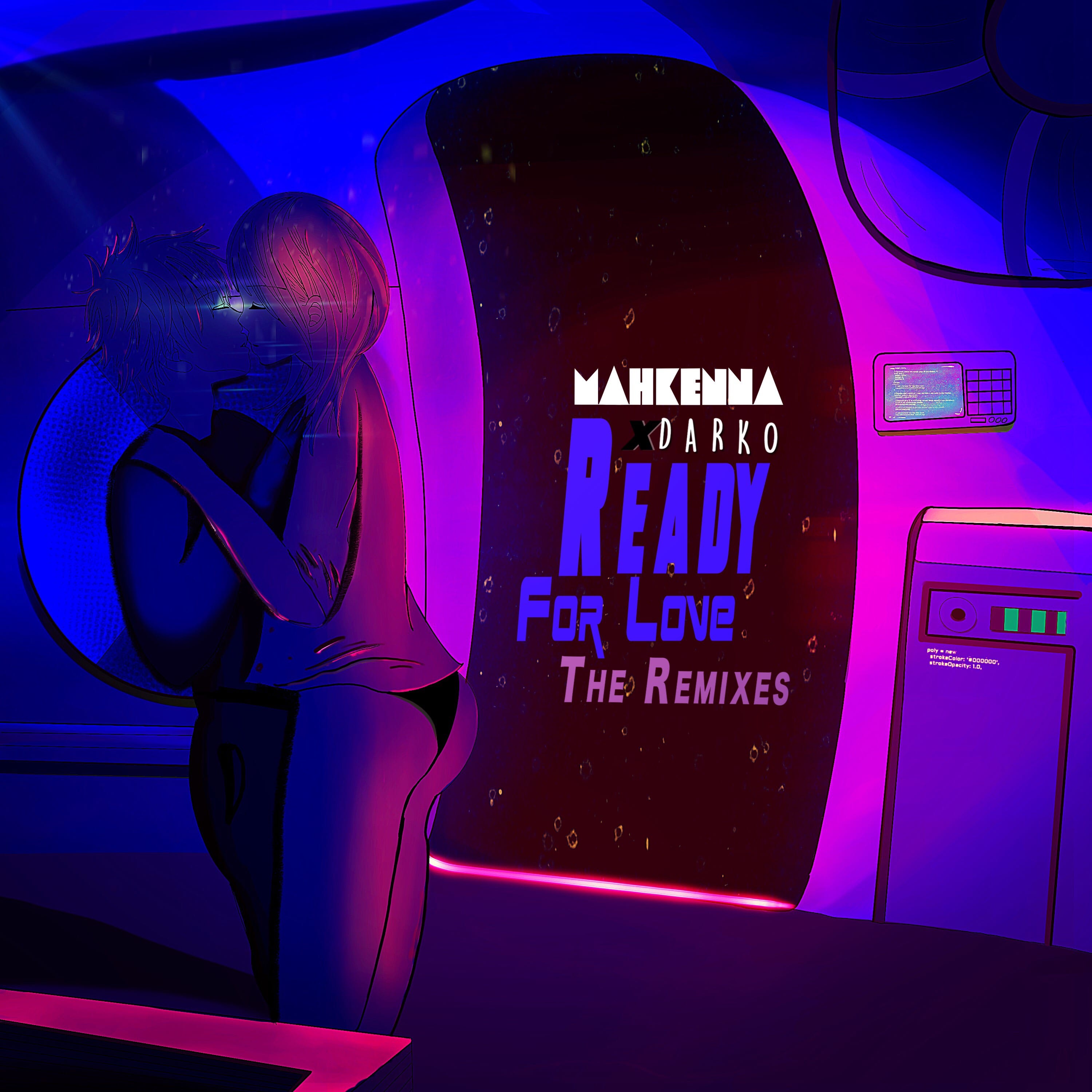 DARKO and Trentino reinvent Mahkenna's 'Ready For Love' as part of a collaborative remix package
Budding pop-vocalist Mahkenna has linked with DARKO and Trentino to release an extended remix package of the track 'Ready For Love'. The 2-track remix package for the pop hit is set for release Thursday, May 23.
Following their original remix of 'Ready For Love', mysterious producer collective DARKO, unleashes a bass / trap reinvention of the track. Lead by Mahkenna's sultry pop-vocals and doused with a heavy-bass, striking trap synthesizers and satisfying drops, this remix serves as a cohesive and hard-hitting production from DARKO. The track compliments the alluring voice of rising singer Mahkenna while also displaying the intricate production of DARKO.
In addition to DARKO's cleverly crafted remix, house producer Trentino delivers a fiery track that is sprawling with grand percussions and layered with ambient sounds, rhythmic keys and a high-tempo drum pattern. The remixed track does well marrying the lyricism and vocals of Mahkenna and booming beats of Trentino.
DARKO is an LA based team that was established in early 2018 and signed to the ADIO Music Group. Since the release of their first single 'No Names' featuring Evante and Mozzy, they've been in much demand working solid all year round. DARKO recently performed at SXSW at the Colours Couture showcase as well as the exclusive Live Me Coachella party.
Recognized as Red Bull's Thre3style US Champion, Rehab Las Vegas resident DJ and Chicago Sun Times' #1 DJ, Trentino cleverly meshes his traditional music background with a newfound electronic house production to create unique and rhythmic tracks – a rarity among producers today. Having years of experience under his belt, any track that Trentino touches is an instant banger.
The remix package for 'Ready For Love' is a display of production prowess between DARKO and Trentino and indicates the start of a busy season for the duo.
Mahkenna 'Ready For Love' (The Remixes) is out May 23.