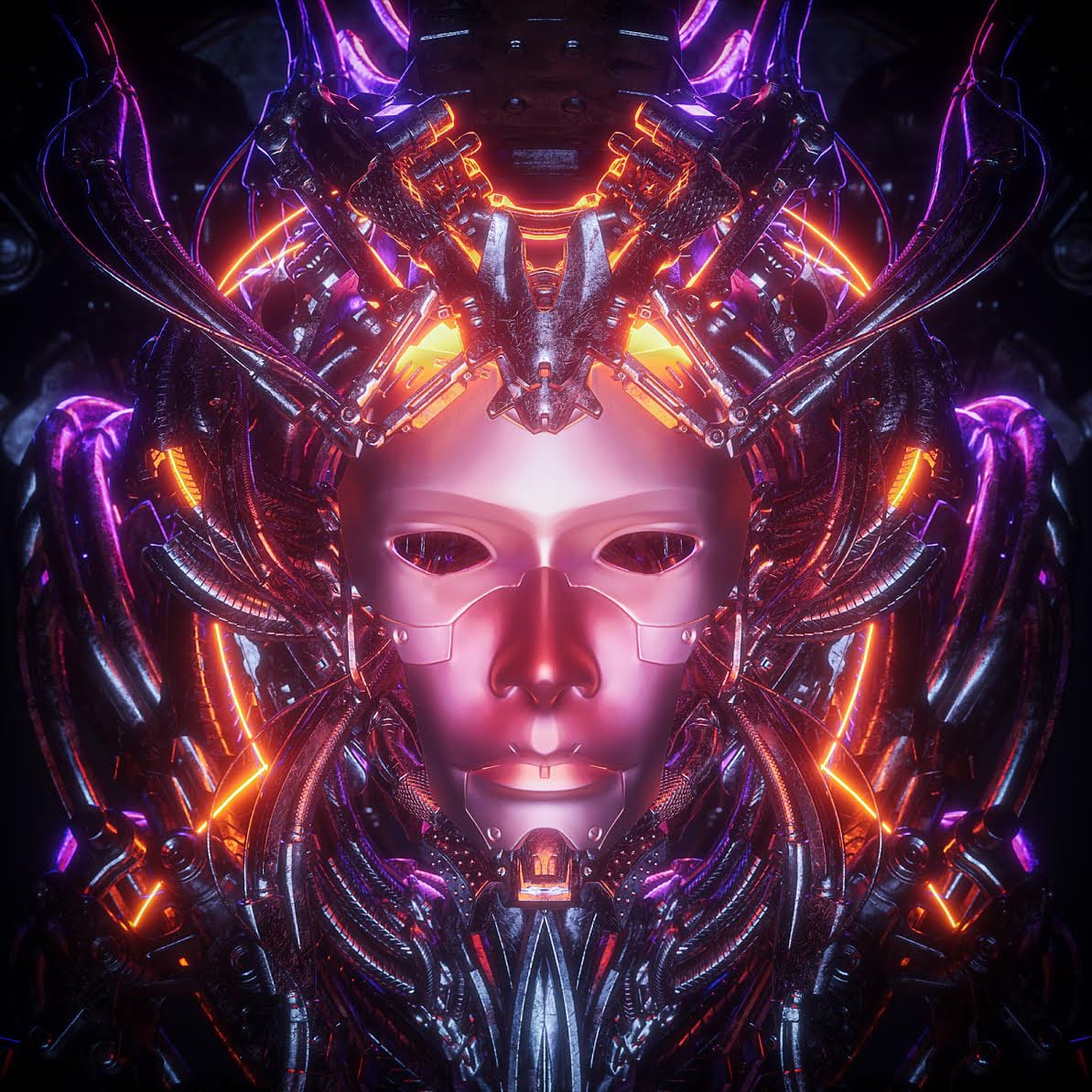 Darksynth Star DEADLIFE Drops 'Dark Nation' Album
Hailing from Manchester, UK, DEADLIFE a.k.a. Ed Hawx continues his rise with the release of his eighth studio album 'Dark Nation' on retro synth label, NRW Records (the label arm of influential YouTube channel NewRetroWave). The album is set to further DEADLIFE's credentials as one of the most important artists in the fast-rising darksynth scene. Already this exciting producer landed at #12 in the Billboard Electronic Album Sales Chart with his 2019 album 'Singularity' and has smashed through 3.5 million streams of his music. His Spotify following recently pushed through 110,000 monthly listeners as increasing numbers of fans discover and connect with his futuristic soundscapes, gothic synth melodies and hard-hitting beats. 'Dark Nation' is out now on NRW Records. Download / stream here:  https://deadlife.lnk.to/DarkNation
'Dark Nation' sees DEADLIFE continue his exploration into the darker side of the burgeoning synthwave scene. With a foundation in metal and punk, the former drummer and self-taught producer also drew upon electronic music – retro sci-fi soundtracks such as Vangelis' 'Bladerunner OST', 90's dance such as Daft Punk, Justice, and Underworld, and computer game soundtracks like Nobuo Uematsu's 'Final Fantasy' and Akira Yamaoka's 'Silent Hill'. Together with his fascination for dystopian, cyberpunk imagery (reflected in the stunning artwork which accompanies his releases) these influences converged to create DEADLIFE's unique sound, quickly embraced by lovers of darksynth around the world.
NRW Records has proven to be the perfect home for DEADLIFE. NewRetroWave has championed the retro synth sound in all its forms and provided a platform for every significant artist in the scene at some point as its YouTube channel has grown to over 1.1 million followers. It continues to expand and positively drive the evolution of synthwave.
'Dark Nation' includes the recent well-received singles, 'Her Broken Smile' and 'Drift' among a list of 13 tracks sure to please the growing army of darksynth fans. This is an album that demonstrates real musicality fused with attitude, from the trance-like riffs of 'Complete Meltdown', to the thunderous 'Out Of Anger And Avarice'; the gothic arpeggios of 'Modern Gestalt', to the driving beats of 'Displaced Anomaly'; the uplifting 'Dreams Of A Variant' to the soaring melodies of 'Outlier', and much more.
'Dark Nation' is the sound of an artist pushing his boundaries and it's clear there is even more to come from one of darksynth's most prolific talents.
TRACKLIST
1 – Old World Death
2 – Complete Meltdown
3 – Out Of Anger And Avarice
4 – Drift
5 – Health Is A Currency
6 – Her Broken Smile (ft Tessa Hedrick)
7 – Dreams Of A Variant
8 – Modern Gestalt
9 – Drenched In Dead Wires
10 – Fragile Stratum
11 – Displaced Anomaly
12 – Outlier
13 – New World Birth