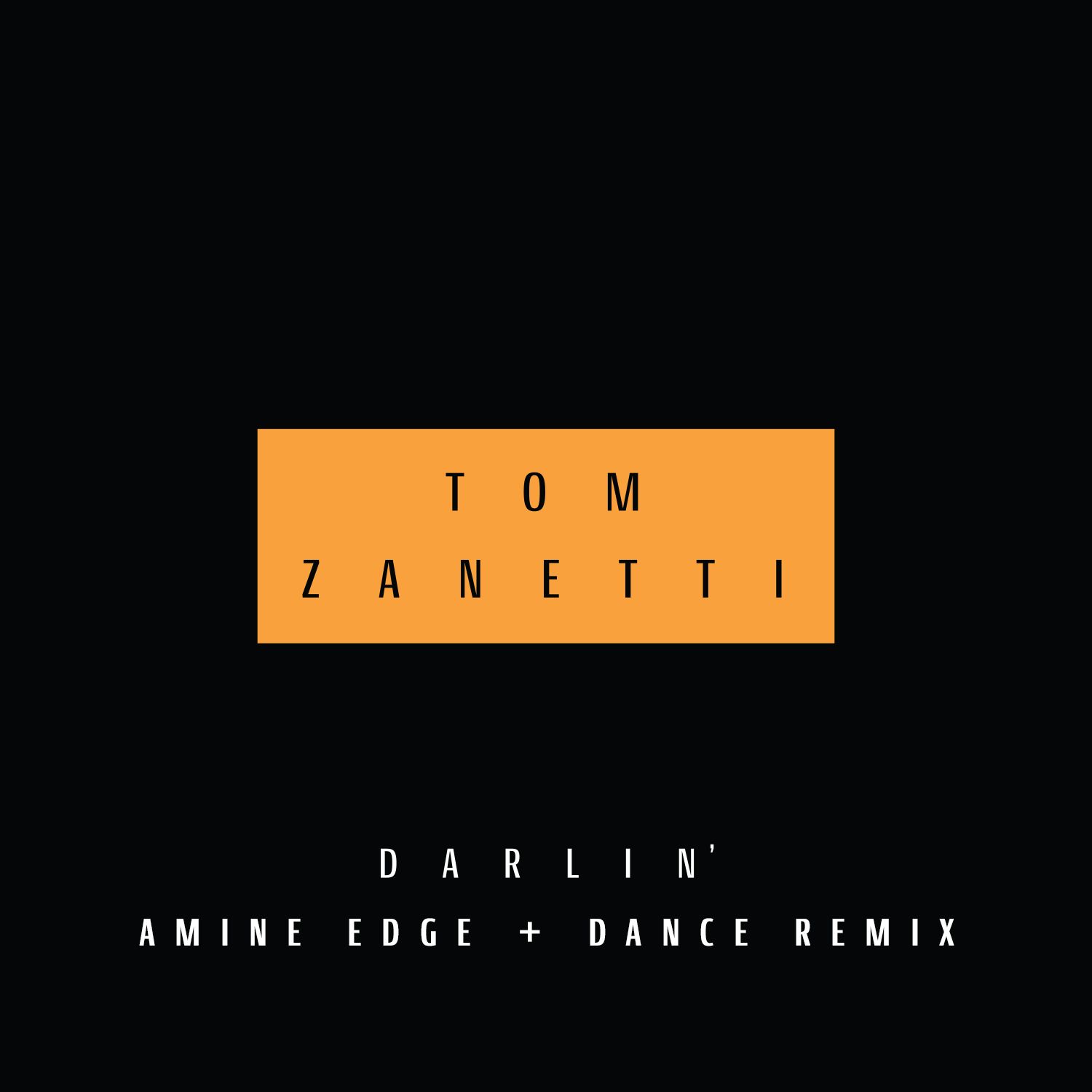 Tom Zanetti - Darlin' (Amine Edge & DANCE Remix)
Having already amassed well over 1.5 million streams online since first surfacing over two years ago and a further , Tom Zanetti's cult anthem 'Darlin' – co-produced by DJ partner K.O Kane – has now been remixed by revered French DJ/producer duo, Amine Edge & DANCE.
Following it's release at the back end of October via DJ Target & Danny Weed's Pitched Up label, 'Darlin' has continued to translate it's blistering club heat to the mainstream, spending a mammoth 7 weeks on BBC 1Xtra's playlist – and Amine Edge & DANCE's mix has firmly tapped into that buzz. With a firm focus on the deep, bubbling house sound that they've become a go-to name for, Amine Edge & DANCE completely flip Zanetti's original mix with thick-edged, chunky basslines, bleepy FX and cosmic, tripped-out melodies to give 'Darlin' a deeper, darker sense of groove.
Already an established dance floor anthem in Zanetti's hometown of Leeds – the city both in which both he and K.O Kane run their influential clubbing brand 'Sleepin' Is Cheatin' – 'Darlin' was also verified to have amassed over 45,000 Shazam tags from club play alone before it's release at the back end of 2015 – an impressive feat for any dance record.
About Tom Zanetti
As a producer, MC and entrepreneur from Leeds, Tom has made his name via a string of club hits, his own 'Sleepin' Is Cheatin' promotions company alongside collaborator K.O Kane and even a reality TV show. His huge following and exuberant, high-energy persona have led to gigs across Europe, with numerous dates in Ibiza, Berlin, Dublin, Tenerife, Paris, Magaluf, Mozambique and more already under his belt.
About Sleepin' Is Cheatin'
Operating in every major city in the UK as well as overseas in Malia, Tenerife, Mallorca and Ibiza, Sleepin' Is Cheatin' has grown into one of Europe's largest promotion companies, boasting over 10 different club brands, three festivals, a record label, clothing line, DJ agency and even a TV show. Insomnia is the company's flagship night and is held at Mission nightclub in Leeds every Saturday, packing in over 1000 ravers every week for the past five years. Previous guests include MK, Amine Edge & Dance, Tchami and EZ and Maxi Jazz of Faithless, who performed 'Insomnia' live at Insomnia's 4th birthday party – all fronted by Tom Zanetti.
For more information on Tom Zanetti, please visit:
https://www.facebook.com/TOMZANETTIFANPAGE
https://twitter.com/TomZanettiTZ
https://soundcloud.com/tomzanettiandkokane

For more information on Amine Edge & DANCE, please visit:
https://www.facebook.com/amineedgeanddance/
https://twitter.com/AmineEdge
https://twitter.com/DANCE_its_me
https://soundcloud.com/amineedge