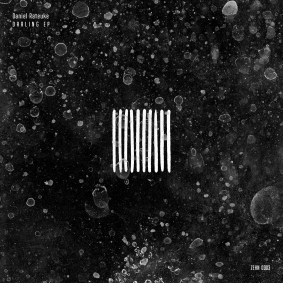 Daniel Rateuke - Darling EP
Point House Records' Daniel Rateuke provides two percussive house cuts on ZEHN Records entitled 'Darling EP'.
Daniel Rateuke has been spinning records since the early age of 14 and now holds a residency at 'Oh Baby Anna' in his hometown of Düsseldorf, playing gigs with the likes of Tube & Berger, Howard Donaldo, Tapesh and more. His love for groove ridden house music can be seen in his releases on labels like Stil vor Talent, Riva Starr's Snatch Records and Afro-House label MoBlack Records. This will be ZEHN Records' third installment after releases from Betoko, Haze M, Djuma Soundsystem & Out of Sorts.
The EP is kicking off with 'Darling', which maintains the consistent ZEHN Records theme of tribal percussion offerings, emphatic synth melodies, and spirited polyphonic fluctuations. 'Acrotic' then presents looping natural drums layered with undulating bass stabs and punchy oscillations.
Daniel Rateuke 'Darling' EP drops on ZEHN Records on 12th October 2018.
1. Darling
2. Acrotic
www.instagram.com/zehnrecords
www.facebook.com/zehnrecords
www.rateuke.de
www.facebook.com/daniel.rateuke.official
http://www.instagram.com/danielrateuke
http://www.beatport.com/artist/daniel-rateuke/101895