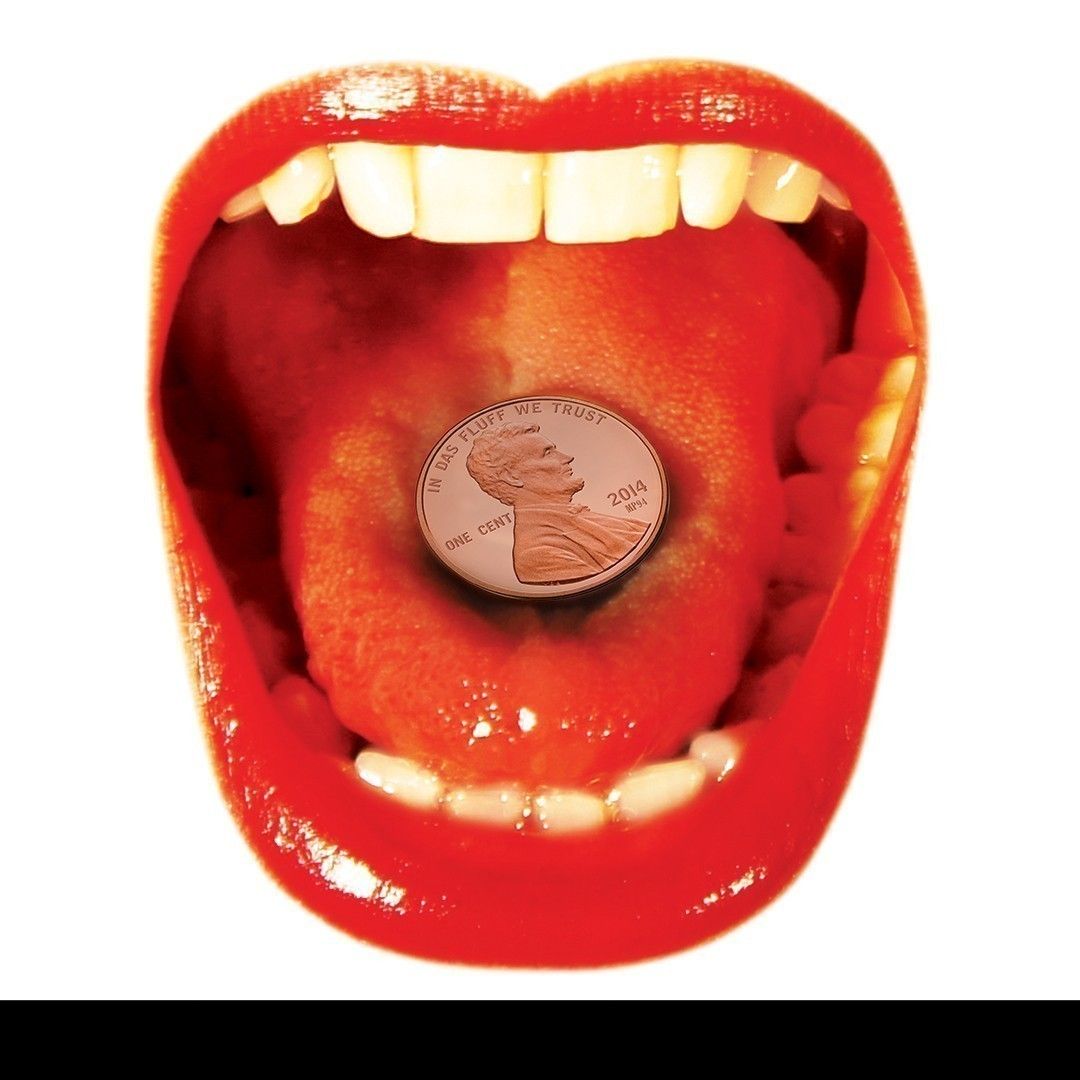 DAS FLUFF – One Cent Plus Postage
On 28th July, Berlin based dark-electro pop outfit Das Fluff will be releasing their new AA single 'One Cent Plus Postage / Shut The F**k Up' on Metal Postcard Records.
Shadowy and beguiling Das Fluff combine icy-post punk with hypnotic and sensual electro; moments recall the confrontational drama of Depeche Mode, the desolate industrial stomp of Front 242 or Fad Gadget, some Gary Numan undercurrents and all delivered with a distinctive snarl from front woman Dawn Lintern.
Lintern takes on all of the writing, electronic arrangements productions and uses it as a vehicle for key emotional events in her life with Steve May (Guitar), Chris limb (Bass) and Christian Rutland (live electronics/samples, projections visuals, videos and design) completing the band line up. Brutally honest and unafraid to lay herself bare, she menacingly croons; "how much to see me naked, how much to get inside my brain, how to read my diary, how much to stroke my pain" on 'One Cent Plus Postage'. The song was written after seeing previous album 'Meditation and Violence' available on eBay from the US for 1 cent, incensed by this she was encouraged to write a song about it which resulted in the furious Lintern penning the indignant response.
'Shut the Fuck Up' was written after a row with a previous band member which the two of them not seeing eye to eye and its bleak and pulsing electronic undercurrents are countered by the almost sultry; "shut the … shut the…" vocals before she provocatively repeats "take the blame" and "shut the fuck up" over the stabbing beats and creeping bass. This release see's Das Fluff at their scornful and dramatic best and highlights their place as one of the finest electro-post-punk acts on the circuit.
With a dramatic live show they have already supported Lydia Lunch, Toyah, Lene Lovich and Viv Albertine and played shows in Berlin, Tokyo, Seoul, Hong Kong, Portland Oregon and San Francisco. They will be coming to London to play The Sebright Arms on Saturday 12th July for a performance expected to be enthralling and captivating.