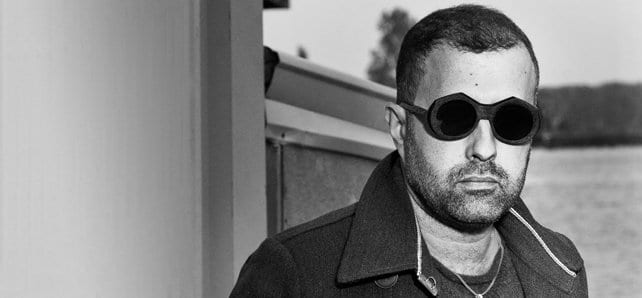 Dave Clarke presents: A White Noise Retrospective
To mark the 500th edition of his iconic White Noise radio show, Dave Clarke presents: a white noise retrospective.
Dave Clarke announces a surprise compilation celebrating the 500th episode of his long-lasting radio show White Noise to be downloaded at thepublicstand.bandcamp.com.
'Dave Clarke presents A White Noise Retrospective' was released July 31st, the day Dave Clarke Broadcast his 500th episode. The compilation is Dave's personal curation of music and artists he exposes every single week on radio. All proceeds of the 11 tracks compilation go to 'No Guts No Glory', a Dutch foundation that provides cancer patients with funds for treatment not covered by health insurance.
"The Public Stand approached me to do this compilationaas the label releases alot of music that featured on my show, they wanted to give an homage to White Noise and who could turn down something so lovely? To cover all angles of White Noise i suggested to have Bass Agenda Recordings to provide the electro tracks that have been featured on White Noise past years. The two labels kindly agreed and it was very easy to choose the right tracks. Alex Slagter who does all my design work suggested the charity and we all wholeheartedly agreed" Clarke explains.
The compilation consists of 11 tracks curated by The Baron of which the techno tracks are provided by The Public Stand and the electro tracks are provided by Bass Agenda Recordings, plus bonus tracks by Datrus and White Noise favorite Mazzula.
Looking back it's very rewarding to see White Noise caused an ecosystem of label and artists collaborating. Many artists found a home and of course i spotted Mr. Jones who got me back in the studio again after sending me new material every week. I can do this easily for another 500 shows"
Dave Clarke presents: A White Noise Retrospective is available now on thepublicstand.bandcamp.com and only costs 5 euro's. All proceeds go to No Guts No Glory Foundation.
Dave Clarke's 500th edition of his famous white noise show is now available to download here – http://www.rte.ie/2fm/white-noise/programmes/2015/0731/718451-whitenoise-500/
ABOUT DAVE CLARKE
He may be known as The Baron Of Techno, a moniker given to him by renowned BBC Radio DJ / journalist John Peel, but Dave Clarke has an anarchist streak a mile wide and punk in his soul, having no truck with establishment figures or authoritarianism.
A hard working purist, forward thinking futurist, technology geek, part Gothic and gadget lover who embraced the digital revolution in an early stage while his peers where still sniffing the smell of vinyl, a format he hasn't used professionally in eleven years. It's unsurprising he revels in the libertarianism of the World Wide Web. It gives symmetry to his savvy techno vision.
As a talented DJ and producer Dave Clarke will continue his newfound love for making music, gather air miles by the gallon and preach his vision on techno both on the decks and on the radio, whilst never forgetting the long and bumpy journey he had to undertake to get where he is now: on top of the game, respected by both fans and peers and very much relevant in today's scene. "He might be established, but he will never be establishment". www.daveclarke.com