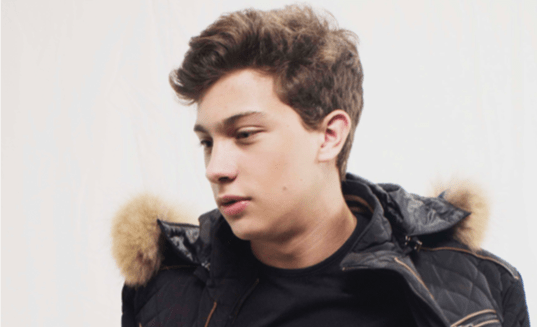 Davi Hemann X IrriX 'Alone' – Behind the Scenes
Davi Hemann is Brazil's wonderkid producer who is already making his mark on the Dance music industry. With a string of great tracks under his belt, as well as a history within his local music industry stretching back nearly a decade, the 17 year old DJ/Producer is ready to take the next strides in his music career. With the free release of 'Alone FT. IrriX', he showed just what is so special about his productions, and we caught up with Davi to learn a bit more about the track!
So Davi – can you sum up the inspiration behind the name and why you chose it?
The choice of the name was a mutual decision between me, and IrriX. For me, the track's melody remembers of a paradisiac island where you are alone.
It's a really beautiful track, what inspired you to make the song sound how it did?
Thank you! I was looking into some old projects and suddenly when I found the main melody, I felt there was very good potential for it. I transposed and recorded it with the electric guitar, which I think makes the track so unique.
Do you have any particular influences you think are behind any of the elements to the track?
Absolutely. The track was inspired on some old Progressive House songs that I love from Afrojack, Steve Angello, Jay Hardway, Alesso and for the main sound on the drop, the classical electro house synth, which reminds me of MOTi.
How was it sharing the production duties with IrriX and how the collaboration come about?
The workflow was perfect. IrriX and I formed a very good team, and we know what we want and we were very democratic in choosing the elements of the track. The collaboration started when we met through SoundCloud and I sent him the project file with the melody and he came back with a very good version of the track. It was pretty quick though!
This is a great way to start the New Year, are you ready to get working on more music for us? And can we have any hints of what to look forward to?
Doubtless. Currently, I am working on too many projects so it is a little bit too early to give solid information, but you can expect a song featuring a very good singer with a radio and club mix. And some experiments with some different genres, and I am so excited about that!
Were there any specific production methods you used when making this track?
The track was all about feeling! I started with the melody, and then chords. I picked some reference songs and started working my way around it.
Do you have a method to starting each track, and did this track differ?
'Alone' was within the normal method. Usually, I start a track when I have a very good melody or chord progression, but sometimes also when I have a very good sample.
Finally, where can we get our hands on the tune?
The track is available for free download on my SoundCloud page!
Davi Hemann Online
www.davihemann.com
www.twitter.com/@davihemann
www.facebook/thedavihemann
www.soundcloud.com/davihemann
www.youtube.com/davihemann
www.instagram.com/davihemann