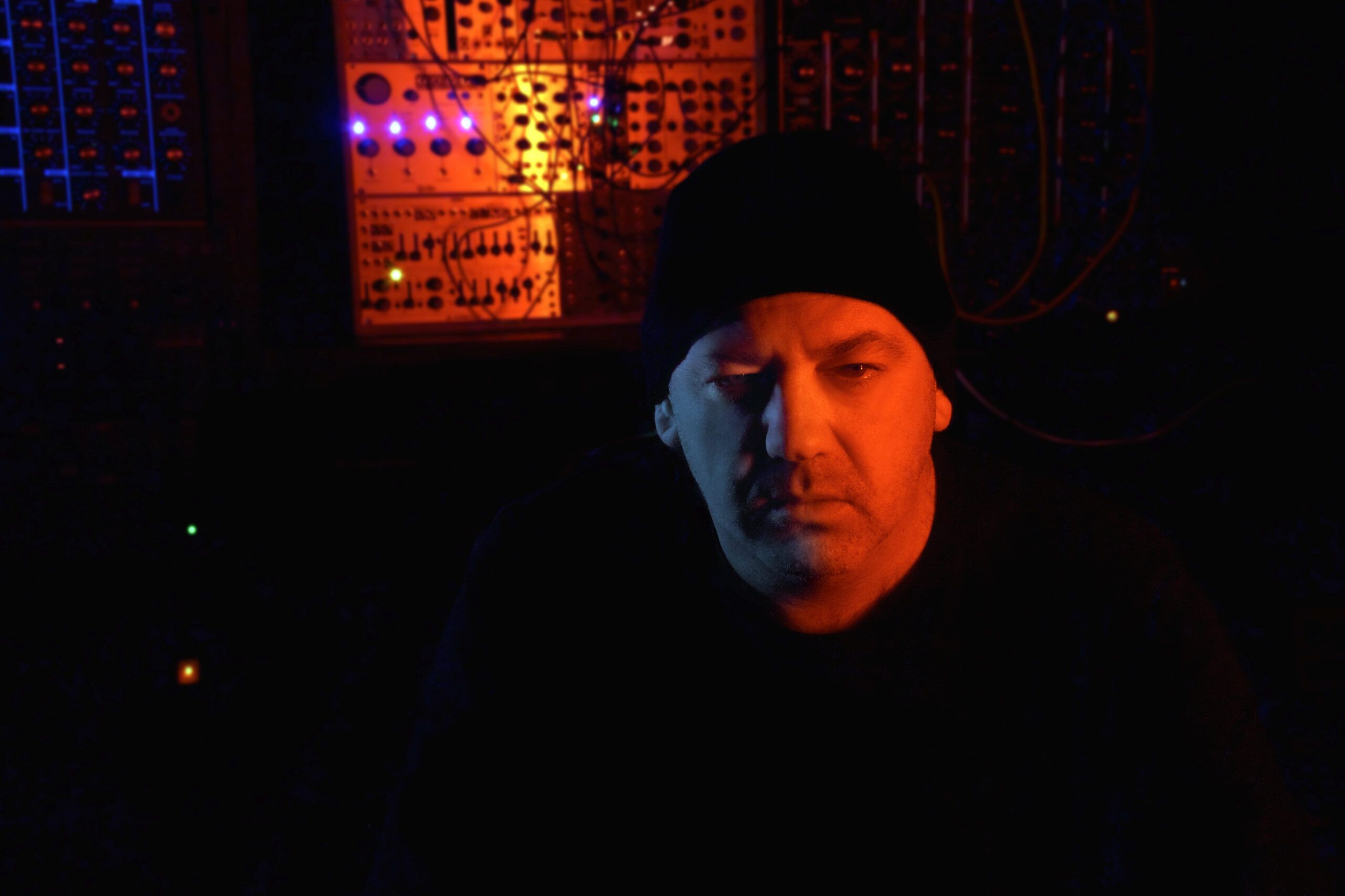 60 Seconds with… Steve Mac
"Seriously, generic tech house is the new EDM… I want to hear music with a bit of depth…"
Best known as one half of the super production duo, Rhythm Masters, Steve Mac has unveiled a new production alias, These Machines. Using the machines in his Brighton studio (of which he has hundreds) to create a new sound, Steve Mac is buzzed about this new project. Here he chats about his debut outing on NRTHRN XPRSS, his forthcoming album featuring Robert Owens, Marshall Jefferson and Sleezy D, and the disposable nature of today's tech house.
Congrats on the launch of These Machines. How would you describe this new sound and how does it differ from your past work?
Thanks, I'm really buzzing about this new project. Basically, I'm just using all the gear I have collected over the years to make tracks. I have also been working with lots of musicians so some of it really has a good live feel about it. I'm just trying to do stuff that is a little different from my norm and just having fun.
How many machines do you have?
Now that's a good question. I own so much gear it's silly. I'm not so much of a collector as all the stuff I buy I use – if it's not being used that means it's not for me and it's out the door. Synths alone, I own over 50, then there is all the other stuff, it's in the hundreds.
Is it right that you'll be selecting different machines to appear on each track? How will you go about selecting which ones to work on?
Yes, I kind of do. Usually I'll start off using a drum machine. The ones I usually go to are the classics 606, 808, 909, SP-1200 or MPC. I'll start programming some drums then just look around the room and go right, I'll set you up and start messing around. Every synth has its own sound.
Why do you think the tech house scene has become so 'samey'?
The original tech house from back in the day is the shit. I love that music. The generic tech house which every DJ and his dog seem to be playing at the moment is so disposable. It's just the same drum loops off sample packs etc. Seriously, it's the new EDM. Drums, breakdown big rise sound, drum roll. Job done. Personally, I want to hear music with a bit of depth but that's just me. Each to their own…
NRTHRN XPRSS is injecting the energy back into dance music, akin to the rave days. Were you a raver?
Oh yes, I went to my first acid house party when I was 16. I ended up in Cambridge in a pub and the next thing you know, I was in the back of a van with loads of other people and ended up in a field. Everyone was dancing weird and I said to my mate, What the fuck is this all about? He replied, This is acid mate (one of the singles on my acid house album, coming very soon, is called This Is Acid Mate after that moment) and the rest was history. I fell I love with the music and the scene.
When do you think dance music got so serious?
When the snobs got involved lol. Dance music is about having a good time and dancing. Never take yourself too seriously, I don't.
When was clubland at its most fun?
Ibiza – the early days of Space and DC10. I had some of the best times clubbing then. Around 99 / 2000ish were the best times for me personally. Also Miami WMC back in the day, mid-90's. Those parties used to be insane and that's where the hit records broke. All these times will stay with me forever.
This 'Universal Control' release on NRTHRN XPRSS features artists all releasing under new pseudonyms, some we don't know the identity of. Why do you think dance producers need to release under different names for different styles? The rule doesn't seem to apply to pop stars!
Well it keeps it fresh. As a producer or artist, it gives you a new lease of life to do whatever you want. The thing with pop music is that it's shite. It all sounds the same – bad lyrics with auto tune and some shit house or trap beat. It's not for me.
Your first single under These Machines will feature a Columbian band with a touch of soul and 303. Is this a taste of what's to come?
Yes, for sure, I'm working with a lot of different musicians. I made friends with a local Columbian band in Brighton and we've been working on lots of tracks. A couple are finished and one in particular I think has some legs. We will have to see what happens when we release it.
And what else have you got up your sleeve?
I have an acid house album which is now finally finished. It's a real tribute to the early Chicago sound. I have managed to get Robert Owens, Marshall Jefferson, Alana Simon and Sleezy D to feature on the album. I also have a bunch of new singles, one in which I did with my friend Scot Booth. Scot is an acoustic guitar player with a difference. He plays it like it's percussion; so talented and different. I went to watch him play a gig and just said to him right there and then, we gotta get in the studio together. We have done a track called The Rose, it has a real Balearic feel to it. Can't wait to release it into the world.
What does this mean for Rhythm Masters – officially retired or on the back burner for now?
Rhythm Masters will always be there. We have a few singles coming out this year on Elrow, Do Not Sleep and Under No Illusion. Me and Rob go way, way back and he is one of my best friends. But growing up together in the studio world, we both need to do our own thing as well. We will always jump in and make records and there will be more stuff in the future for sure.
When can we see These Machines in a club?
I'm doing my first gig under These Machines at the Brighton Music Conference this year. It's for the Last Night A DJ Saved My Life charity at Bau Wow on Saturday 28th of April.
You were spotted at ADE with Marshall Jefferson dressed in afro wigs and wearing huge house-shaped medallions! Care to explain?
Erm… we were just having a bit of fun – it's good not to take yourself to seriously. Marshall is a dear friend and he bought these wigs when he was in The States so we came up with the idea of calling ourselves The Soho Fro Bros. We looked ridiculous – it was bloody hard playing in them wigs for a couple of hours, I was sweating buckets haha.
Thanks for your time, Steve.
These Machines Remix of 'Universal Control' by Harkonnen is out now on NRTHRN XPRSS. Also featuring a Bakerloo edit https://www.beatport.com/release/universal-control/2204005
THESE MACHINES
https://twitter.com/Thesemachines1
www.instagram.com/thesemachines1
www.facebook.com/thesemachines1
NRTHRN XPRSS
www.facebook.com/NRTHRNXPRSS
https://twitter.com/nrthrn_xprss
www.instagram.com/nrthrnxprss