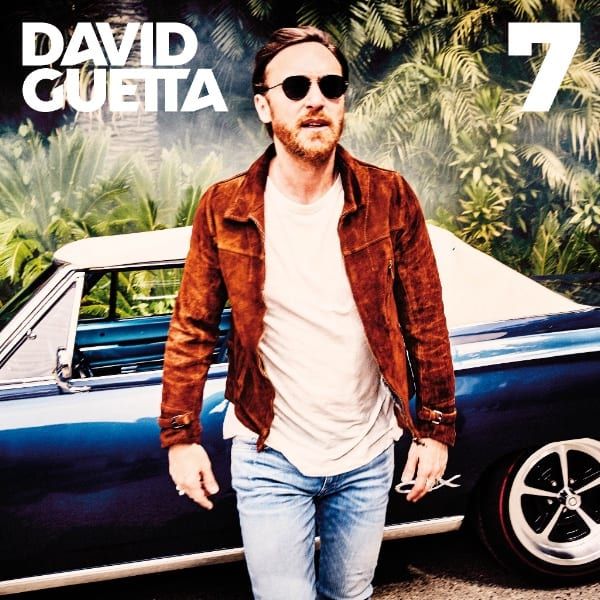 David Guetta announces new studio album titled: '7'
After the release of his latest studio album 'Listen' in 2014, David Guetta is returning with the release of his long awaited new studio album by the name of: '7' on September 14.
The double album features some of his recent monster hits including 2U with Justin Bieber, Flames with Sia, Like I Do with Martin Garrix and Brooks and Don't Leave Me Alone with Anne-Marie. Guetta is known for his collaborations with pop and hiphop superstars to which this album does justice. Collaborators on the album are Anne-Marie, Bebe Rexha, Black Coffee, G-Eazy, J.Balvin, Jason Derulo, Jess Glynne, Justin Bieber, Lil Uzi Vert, Madison Beer, Martin Garrix, Nicki Minaj, Sia, Stefflon Don, Steve Aoki and Willy Williamamongst lots of new talent.
Tomorrow, on the 24th of August, two new album tracks will see the light of day when both 'Goodbye' with Jason Derulo feat. Nicki Minaj & Willy William and 'Drive' with Black Coffee will be released.
David Guetta's seventh studio album going by the name of '7' is no coincidence. The narrative behind the album title is that there are many sides to David Guetta as an artist. He is known as the master of crossing over dance tracks with different genres like pop, hiphop and trap since he has a rich musical history and is interested in a variety of musical genres, which is visible throughout the album.

Tracklist:
1. David Guetta – Don't Leave Me Alone (feat. Anne-Marie)
2. David Guetta – Battle (feat. Faouzia)
3. David Guetta & Sia – Flames
4. David Guetta – Blame It On Love (feat. Madison Beer)
5. David Guetta, Bebe Rexha & J. Balvin – Say My Name
6. Jason Derulo & David Guetta – Goodbye (feat. Nicki Minaj & Willy William)
7. David Guetta – I'm That Bitch (feat. Saweetie)
8. David Guetta, Martin Garrix & Brooks – Like I Do
9. David Guetta – 2U (feat. Justin Bieber)
10. David Guetta – She Knows How To Love Me (feat. Jess Glynne & Stefflon Don)
11. David Guetta & Steve Aoki – Motto (feat. Lil Uzi Vert, G-Eazy & Mally Mall)
12. Black Coffee & David Guetta – Drive (feat. Delilah Montagu)
13. David Guetta – Para que te quedes (feat. J. Balvin)
14. David Guetta – Let It Be Me (feat. Ava Max)
15. David Guetta & Sia – Light Headed