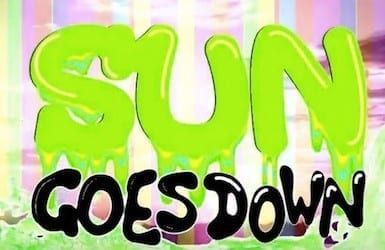 David Guetta & Showtek unveil video for 'Sun Goes Down'
David Guetta and Showtek are proud to unveil the official video to forthcoming single 'Sun Goes Down' ft. Magic! & Sonny Wilson. Taken from David's extraordinary album 'Listen' – a record that claimed the #1 spot on iTunes in a mammoth 75 countries, was the #1 Dance Album in both the US and peaked at #8 in Official UK Album Charts – 'Sun Goes Down' references a vast array of bright and colourful sounds.
The official video – an animated, comic-book style journey through the story of the track itself – mirrors the bold, technicolor outlook David adopts right across 'Listen', confirming his status as not only the world's biggest dance artist, but one who is always striving to take his sound further.
As people across the world run to follow the path of the sun across the sky as it starts to set, and featuring animated landmarks from Big Ben in London to The Great Wall Of China, the official video certainly adds to the feel-good euphoria of 'Sun Goes Down', while adding an absorbing visual element to the single itself.