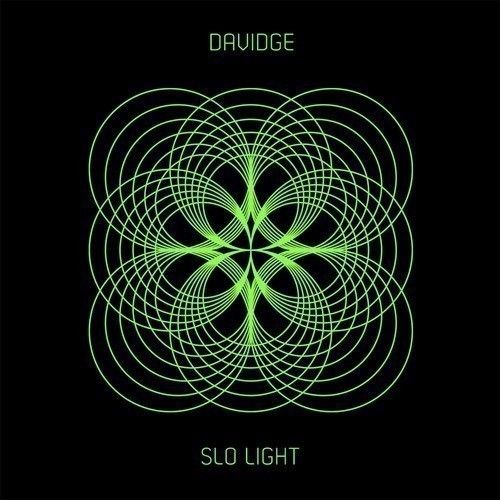 Davidge – Slo Light
On March 24th in the UK 7Hz Productions & Shamrock Solutions Ltd proudly present 'Slo Light', the stunning debut album by Davidge, AKA award-winning producer/musician Neil Davidge.
He is renowned for his production, co-writing and sonic-sculpting of music for Massive Attack, David Bowie, Snoop Dog, Damon Albarn, Primal Scream, Elizabeth Fraser and Mos Def, plus the hugely successful Halo 4 game score and soundtrack.
An album deeply-schooled in Bristol, beats, electronica, soundtracks, orchestral music and more, 'Slo Light' creates a fantasy world in which tension, darkness and beauty find the perfect equilibrium. The album is sky-high on production value, with an unparalleled clarity and sonic depth, typical of Davidge's unique sound.
Launching the album's epic journey is title-track 'Slo Light', which features vocals from Davidge discovered New York singer 'Stephonik Youth' and clearly demonstrates Davidge's stamp on latter Massive Attack albums
Cate Le Bon lends her seductive voice to the electronic, motorik-freak-folk of 'Gallant Foxes', which then segues and delves deeper still into Karima Francis's cameo on the tribal-twilight-zone drama of 'How Was Your Day'.
Neil's soundtrack background is evident throughout this highly cinematic set, not least on 'Home From Home' (featuring Ryan Karazija from Low Roar), whose strings recall his work on the Halo 4 soundtrack, recorded at Abbey Road Studios.
Reminiscent of Brian Eno's 'Small Craft on a Milk Sea', the high octane 'They Won't Know' moves into dissonant, slightly frightening territory, before the mood lightens with the dark electronic lullaby 'That Fever'.
'Riot Pictures', penned by Davidge with lyrics by Robert Del Naja, features the iconic singer Sandie Shaw as you've never heard her before – flexing her vocal chords over a sub bass growl and Bond theme-esque string arrangement.
'Zero One Zero' channels the EBM spirit of Front 242, Nine Inch Nails or even Gary Numan, whilst 'Anyone Laughing' is pristine celestial magnificence, and the smoky 'Sleepwalking' doffs it's cap to both John Barry and Portishead.
The dark 'Hummingbird' has vintage horror flick overtones adorned with Patrick Duff's soft croon. 'Sensor', featuring Jhelisa Anderson displays all the heady, smoky pensive tension of classic Bristolila before the spoken word 'Forty Days In The Wilderness' ends the wondrous ride in poetic fashion.
The album was written by Davidge with contributions from his studio right-hand-man Andrew Morgan, in collaboration with the guest vocalists. The pair played most of the instrumental parts themselves, with strings from The Bristol Ensemble.
Designed by Stephen Kitchen, the 'Slo Light' album inner sleeves features geometric shapes that are individual aesthetic interpretations of each track, and the cover art is a phosphorescent design of a similar nature.
Neil Davidge is a record producer, songwriter, film score composer, musician and occasional backing vocalist. In 1996, Davidge co-produced Massive Attack's 'The Hunter Gets Captured by the Game', a song for the 'Batman Forever' soundtrack. Working in close collaboration with Massive's Robert Del Naja (3D), Neil then had a key hand in shaping the sound of the band's third album, 1998's Q Award-winning 'Mezzanine', (which included the huge hit 'Teardrop'). Massive Attack's fourth album '100th Window' was also piloted by Davidge and Del Naja.
'Heligoland' – the fifth studio album by Massive Attack, was co-produced and co-written by Davidge and Del Naja, with additional production by Tim Goldsworthy. Davidge co-wrote 8 tracks (and produced/mixed the airplay hit 'Paradise Circus') as well as playing keyboards, bass and guitar.
In 2004 took the lead as score composer with Del Naja on the Luc Besson movie 'Danny The Dog', later renamed 'Unleashed' in the USA. This was followed by Davidge's solo scores for 'Bullet Boy', 'Battle In Seattle', the Paul McGuigan-directed 'Push', plus 'Trouble the Water', which received an Oscar nomination for its score and won 'Best Documentary' at the '08 Sundance Film Festival. Working with Snoop Dogg on the end title track, Neil scored the music for 'In Prison My Whole Life'. He also provided additional music to the Warner Brothers blockbuster 'Clash of the Titans'.
2012 saw the release of the Halo 4 OST, which Davidge composed, arranged and produced. Davidge's critically-acclaimed soundtrack went on to set the official record as the highest-charting video game soundtrack ever, having reached #50 in the Billboard Chart, #10 in the Independent Album Billboard chart and #3 the National Soundtrack Chart.
Following years of industry respect and renown, 'Slo Light' is primed to be the record that brings Davidge to the ears and minds of many discerning music lovers, as a figure of talent and vision, who'll appeal to fans of sound-exploring producer/artists like Brian Eno, Lee Scratch Perry, Andrew Weatherall and William Orbit."
'Slo Light' tracklisting:
1. Slo Light featuring Stephonik Youth
2. Gallant Foxes featuring Cate Le Bon
3. How Was Your Day featuring Karima Francis
4. Home From Home featuring Low Roar
5. They Won't Know featuring Stephonik Youth
6. That Fever featuring Claire Tchaikowski
7. Riot Pictures featuring Sandie Shaw
8. Zero One Zero featuring Stephonik Youth
9. Sleepwalking featuring Emi Green
10. Anyone Laughing featuring Claire Tchaikowski
11. Hummingbird featuring Patrick Duff
12. Sensor featuring Jhelisa Anderson
13. Forty Days In The Wilderness featuring Patrick Duff