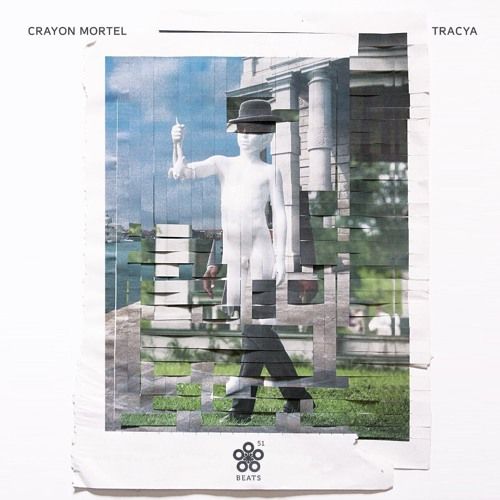 Crayon Mortel & Tracya - Dawn Dusk
Following on from Acid Castello's stunning 'Woman 5000', Italian label 51 Beats comes correct once more courtesy of Crayon Mortel & Tracya. Following their debut releases on the label, they emerge here with the brilliant 'Down-Dusk', a mesmerising split-album that's stuffed to the brim with enchanting melodies and melancholic moments throughout.
It's Crayon Mortel who takes the reins for the first half of the release. He gets things underway courtesy of 'Everything has to end somewhere', a luscious jam with echoes of Gui Boratto at his Kompakt best. A track that quickly emerges into the sort of ethereal cut that Four Tet would be proud of, it's immediate form the off that this is electronic music with soul. 'Blossoms' keeps matters ticking over with more twinkling melodies and unusual soundscapes, before 'Cantalupe' is characterised by its clever synth stabs and shrewd vocals. Mortel's final contribution here is 'The Third Night'. Another track that emphasises the producer's eclecticism, it glides at a wonderful pace before it engulfs the listener in a warm glow. Truly stunning stuff, we're sure you'll agree.
All of this paves the way nicely for Tracya, who kicks things off with 'Frames'. An uptempo jam that's made for the night's sweatier hours, it's a nice addition to what's come before. 'Feathers', much like its name suggests, is a weightless track full of fascinating, flouting sounds that will have you yearning for the summer already. 'If' is notable for its sharp percussion, while concluding effort 'Away' signs off amongst a cacophony of intoxicating motifs. An album that explores virtually every fact of electronic music from IDM to trance to house to techno, 'Down-Dusk' is proof once more than 51 Beats is a label worn keeping an eye out for.