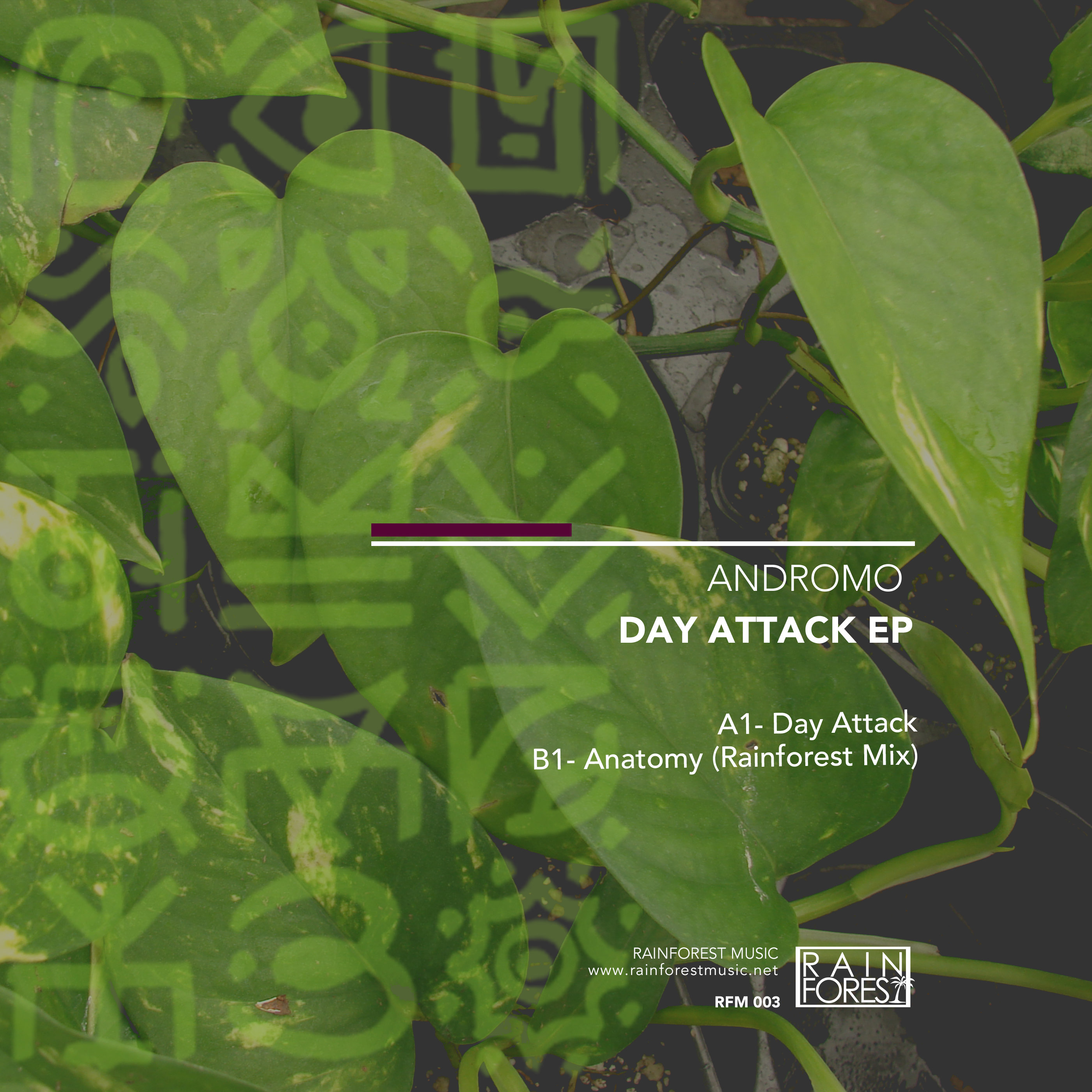 Andromo - Day Attack EP
Vancouver-based ANDROMO has proven himself to be one of the most musically-inclined and hardest working DJs out of El Salvador. His blend of driving percussion and alluring melodies reach into the hearts of listeners, absorbing you with his sound. On December 7, 2018 ANDROMO unveils his 2-track EP Day Attack, marking his first solo work on his very ownRainforest Music imprint. Both "Anatomy" and "Day Attack" showcase ANDROMO's ability to create an intentional atmosphere, where his music can breath.
"Anatomy" – an upbeat, chugging bass line creates the unwavering groove, while crisp high-hats and shakers add a fiery energy. A soft, subtle melody twinkles through, while rolling percussion teases our ears. The blend of tribal rhythms and deep house nuances compliment one another, resulting in a track that will leave you feeling invigorated!
"Day Attack" – a tenacious track with a punch! Once again, we see ANDROMO utilizing multiple layers of instrumentation to create an engaging song, that pulls us in multiple directions. The ominous melody bids an air of danger and apprehension. With small, gradual builds in crescendo, ANDROMO creates wonderful dynamics in "Day Attack."