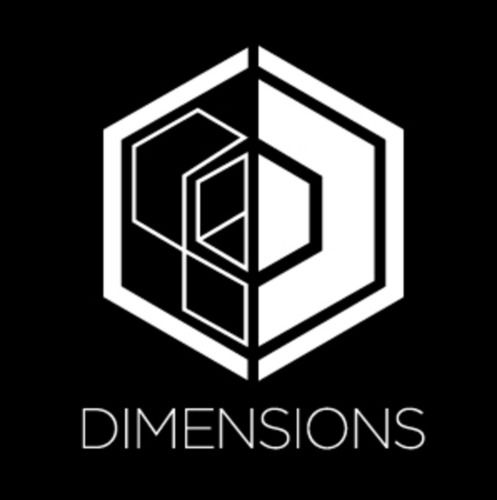 Day-to-day programme announced for Dimensions Festival stages…
In the five years since it's beginnings, Dimensions has grown to be a mecca for electronic aficionados the world over. Marking this birthday with their most comprehensive edition to date, Dimensions welcomes premier names from house, techno, disco, bass, soul, funk, and left-field genres to their fortress home. With the full line-up announced, Dimensions can now reveal the day-to-day program for full festival days, including sets from Larry Heard aka Mr Fingers, Massive Attack, Kamasi Washington, Moodymann, Moritz von Oswald Trio with Tony Allen and Max Loderbaue and more; as well as stage takeovers and artist additions. With tickets set to sell out in record time, anyone who wants to be a part of the fifth birthday should move quickly.
Across five blissful days and seven stage settings, Dimensions showcases genre-defying and innovative artists as well as classic talent and heritage acts. Highlights from the major line-up include a takeover from Norway's infamous Sex Tags Mania crew, with DJ Fett Burger & DJ Sotofett on intergalactic dance duty. Bringing some darker sounds is family member Mala, who has curated what promises to be another incredible stage takeover at Mungo's. Find Om Unit, DJ Spinn, Kahn, Mungo's Hifi Sound System as well as the man himself shaking the Dimensions soundsystems with bass, dub, footwork and all in between.
Amsterdam's Rush Hour records forms the basis of another unmissable takeover, with a selection of global talents, including Hunee, Antal, Kai Alce, as well as a rare live show from classic house character, Soichi Terada. On top of this, mainstay London imprint and party crew Electric Minds celebrate their 10 years in the game on Thursday, with sets from the legend that is Moodymann, plus Joe Claussell, Jeremy Underground, Darkstar (live) and founder Dolan Bergin.
Dimensions' Beach Stage is the day hub of the festival, a place to catch intimate sets in the most idyllic of spots. Live and electronic acts will journey through world, soul, disco and more, with live sets from Mim Suleiman, Sarah Williams White and the Yussef Kamaal Trio, and DJ sets from Jeremy Underground, Highlife, Sassy J, Awesome Tapes From Africa and more. Moving closer into the fort, the Dimensions Clearing Stage will play host to Larry Heard's first live Mr Fingers set in 15 years on the Friday evening, an extremely rare show from one of the original Chicago heroes. This is supported by Moritz von Oswald Trio and Benji B. Across the festival, this area plays host to Moodymann, plus special shows from Octave One, Daniel Avery, Mike Huckaby, Haitus Kaiyote and more.
One of the Fort's cosier stages, The Garden Stage will play host to a takeover from Stamp The Wax on Thursday evening with Dan Shake and Byron the Aquarius, then Bradley Zero's Rhythm Section label on the Saturday, with Jordan Rakai, Jon K and Chaos in the CBD. Loefah, Suzanne Kraft and Eliphino are just some of the other highlights you can catch here. The 80 foot deep Moat Stage is another integral part of the Dimensions experience, home to the bass-heavy, spine-tingling sets. Kicking off the proceedings on Thursday is a showcase from Hessle Audio, with Ben UFO, Pearson Sound and Pangea, plus DJ Qu and Matias Aguayo. Friday is techno all the way with Richie Hawtin, Rødhåd and Kenneth Christiansen. NTS Radio put some station favourites and family in the Moat Stage on Sat with DJ Stingray, Gene Hunt, Shanti Celeste and Josey Rebelle, whilst Bodytonic round things off with a cosmic bill of left-leaning talent on Sunday, with Helena Hauff, Space Dimension Controller and more.
Mungo's Courtyard has been part of Dimensions since day one, the heart and soul of the festival with a soundsystem to match. Mala curates the stage on Thursday with his 'Mala Presents' bill, then Drum & Bass is repped on Friday by Exit Records, headlined by dBridge and Calibre, and hosted by SP:MC & MC Focus. The Bug ft. Miss Red, Loefah, Gaika, Fracture, Sam Binga and more are all welcomed to Mungo's across the rest of the weekend. The Void is home to some of the biggest house and techno on-site, with Ben Klock, Kyle Hall, The Zenker Brothers and Pender Street Steppers part of the Resident Advisor takeover on Thursday, then Marcel Dettmann, Tama Sumo, Ryan Elliot and more for Ostgut Ton on Friday night. On Saturday, crew Rush Hour set up in The Void, whilst Sunday sees New York's Mood II Swing bring their soulful deep house sound, accompanied by Daniel Bell, K'Alexi and Moomin.
The Stables makes up the final main stage. Last but not least, it will host some of the most anticipated acts, including Sunday's Sex Tags Mania marathon with DJ Fett Burger & DJ Sotofett, plus a broken beat special with London's Co-op who bring a fleet of their favourite artists from the genre. Friday sees jazz influenced sound explorer Hieroglyphic Being play, plus Fit Seigel and Beatrice Dillon, plus a DJ set from Moritz Von Oswald. Infamous Glasgow rave spot Sub Club team up with Sensu for Saturday, with Midland, Marcellus Pittman, Mount Liberation Unlimited and Sub Club residents.
To check full day-by-day stage breakdowns, head to www.dimensionsfestival.com
Croatian town Pula is easily accessible by taxi from the Dimensions site, and is complete with excellent transport links, apartment accommodation and historic sites. For those wishing to camp on-site, or for more info on accommodation options including boutique camping, head to dimensionsfestival.com/accommodation/ to look at what is available. Flight options from the UK are direct options to Pula, then Trieste, Ljubljana, Zagreb, Venice Treviso or Venice Marco- Polo airports, and then a transfer. Coach packages and flight packages are all available to view / purchase at dimensionsfestival.com/travel/. Keep your eyes on the Dimensions channels for further news on line-up, boat parties and artists, see you at the fort!
To book your place, head to : www.dimensionsfestival.com/tickets