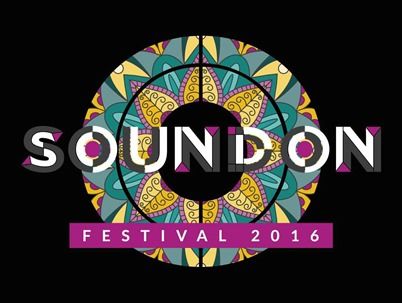 SOUND ON FESTIVAL ANNOUNCES SATURDAY LINEUP
Two-Day Dance Music Festival Announces Unbeatable Ticket Prices and Saturday Lineup After Moving Dates To 13th / 14th August, Including Miguel Campbell, David Zowie, Robert Dietz, Yaya, Vato Gonzalez, DJ S.K.T, Toyboy & Robin, No Artificial Colours, Cirillo, Neverdogs, Javi Bora, Randall, Kenny Ken and many more + more headline acts to be announced.
Sound On Festival, the two day music extravaganza, celebrating 30 years of dance music culture, from acid house to the latest urban sounds, has announced its Saturday lineup, after the recent announcement that the festival has moved to Saturday 13th and Sunday 14th August. With 38 names announced so far, Sound On have delivered a lineup to satisfy the most discerning house and techno fans, spread across 4 stages, at Essex Sports Village, a 48 acre greenfield site in Purfleet. New ticket prices, deliver the best value festival of the summer. Earlybird tickets are available for as little as £20 (£35 VIP) for each day, or £40 (£55 VIP) for a weekend ticket, from www.soundonfestival.com. This is unbelievable value with a Saturday lineup that includes the likes of Miguel Campbell, David Zowie, Robert Dietz, Yaya, Vato Gonzalez, DJ S.K.T, Toyboy & Robin, No Artificial Colours, Cirillo (Circo Loco), Neverdogs, Javi Bora, Randall, Kenny Ken and many more.
The decision to move the festival date from start of May, ensured the site infrastructure was 100% festival-ready and the Sound On team have been working flat out to guarantee a festival that fans of dance music will never forget. Look out for more headline acts to be announced shortly.
The Saturday lineup so far, adds to the fantastic names already announced for Sunday, which include the likes of Fuse ODG, Krept & Konan, Chip, Huxley, Alexis Raphael, Anja Schneider, Leftwing & Kody, Artful Dodger, Majestic, Fabio & Grooverider, Marshall Jefferson and many more. Sound On Festival has announced its arrival in style – where else could you see all these artists across two days for just £40?
The Sound On team have lived and breathed electronic music for three decades and, over both days, the diverse Sound On lineup reflects this taking in numerous genres including, acid house, US house, garage, drum 'n' bass, techno, tech house, deep house, bass and its contemporary cross over with grime and hip-hop.
The Sound On Main Stage on Saturday, will see Miguel Campbell proving his reputation as one of the most respected names in UK house music. His funked up house style saw him join the Hot Creations team in 2010 and is sure to get the Sound On crowds moving. David Zowie will perform and will show the skills that saw him clock up a massive crossover #1 hit with 'House Every Weekend'. Hot off the back of scoring Annie Mac's 'Hottest Record In The World' DJ S.K.T steps up and will delight fans with his bumping mix of house, garage and bass, while Big Beat signed, Toyboy & Robin confirm their fast-rising status as artists at the leading edge of house and bass music. Lauded by the likes of Vice, i-D and FACT, south-east London duo No Artificial Colours make a special appearance on the Sound On Main Stage dropping the coolest of underground house. If you want to hear the best Ibiza has to offer then check out longtime DC10 resident, Cirillo bringing the beats from the legendary daytime party. Also stepping up to keep the crowd dancing are respected names including, Rene, Sossa, Negro and Dumfound.
Stage 2 is Doll's House and sees some hugely talented women from the scene step up to the stage. Expect quality house music mixed with live performances from some of the scene's best loved vocalists. KISS FM's Charlie Tee presents the flagship Friday night show and can be trusted to bring the finest underground house music to Sound On. For live vocals check out Kelli-Leigh, the incredible voice behind hits such as Duke Dumont 'I Got U', Second City 'I Wanna Feel' and many more. Also showing her vocal skills, Karen Harding will demonstrate why she hit the top 10 last year with her single 'Say Something' and has since featured with the likes of Blonde, Arches and more. Also lining up to DJ is Mercedes Edison (Unimerce) with more to be announced shortly.
Stage 3 is curated by AC Presents The Trip and delivers cutting edge house and techno from some of the scene's leading names. From Robert Johnson in Offenbach, to Space in Ibiza, Berlin's Robert Dietz continues to tear up any dancefloor he's put in front of, underlining his reputation as one of the best experimental house and techno artists out there. Italian DJ and producer, Yaya will show off the mix of minimal, house and techno which has made him a Fabric London favourite. While, Dirty House founder Vato Gonzalez will get things up and jumping as he brings his unique, genre-mashing style to Sound On. The array of talent from AC Presents The Trip continues with Neverdogs, Tom Bull, The Mistaa, Javi Bora, Laidlaw, Har-V and Casper Kidd.
Stage 4 is Centreforce Returns hosted by legendary old skool radio station Centreforce. Centreforce 88.3FM was founded in 1989 and became one of the most influential underground radio stations broadcasting to London during the rave era and the original 'summer of love'. If you wanted to know anything about the latest raves, records or DJs, you tuned into Centreforce. Sound On is proud to reunite some of the names that helped kickstart the scene we all love today. Headlining are two respected names, Kenny Ken and Randall. Also dropping the old skool beats and MC chat for the Centreforce massive are Pasha, DJ One, Gary D, PA Eames, Connie, Danielle, Hermit, Danny Ward, Corporation Dave, Seeker, Psychedelic Eric and MC Scottie.
Sound On Festival is designed to make you dance and the Saturday lineup is guaranteed to deliver. Sound On Festival Director, Danny Swallow comments,
"Sound On Festival is a celebration of the best of electronic music culture. Our Saturday lineup so far, covers a wide range of genres, with some of the most talented DJs and artists out there, handpicked to give the Sound On crowds a top quality music festival. We're also very pleased to offer the added bonus of the best value ticket prices out there."
Essex Sports Village will be transformed, with boutique food and drink outlets, champagne and cocktail bars and stylish chill out areas, helping make the first Sound On Festival one to remember.
For up-to-the-minute information about Sound On Festival 2016, visit the website www.soundonfestival.com, or follow Sound On on Twitter @SoundonFestival and facebook.com/soundonfestival.
Links
www.soundonfestival.com
www.facebook.com/soundonfestival
www.twitter.com/SoundonFestival
www.instagram.com/SoundonFestival