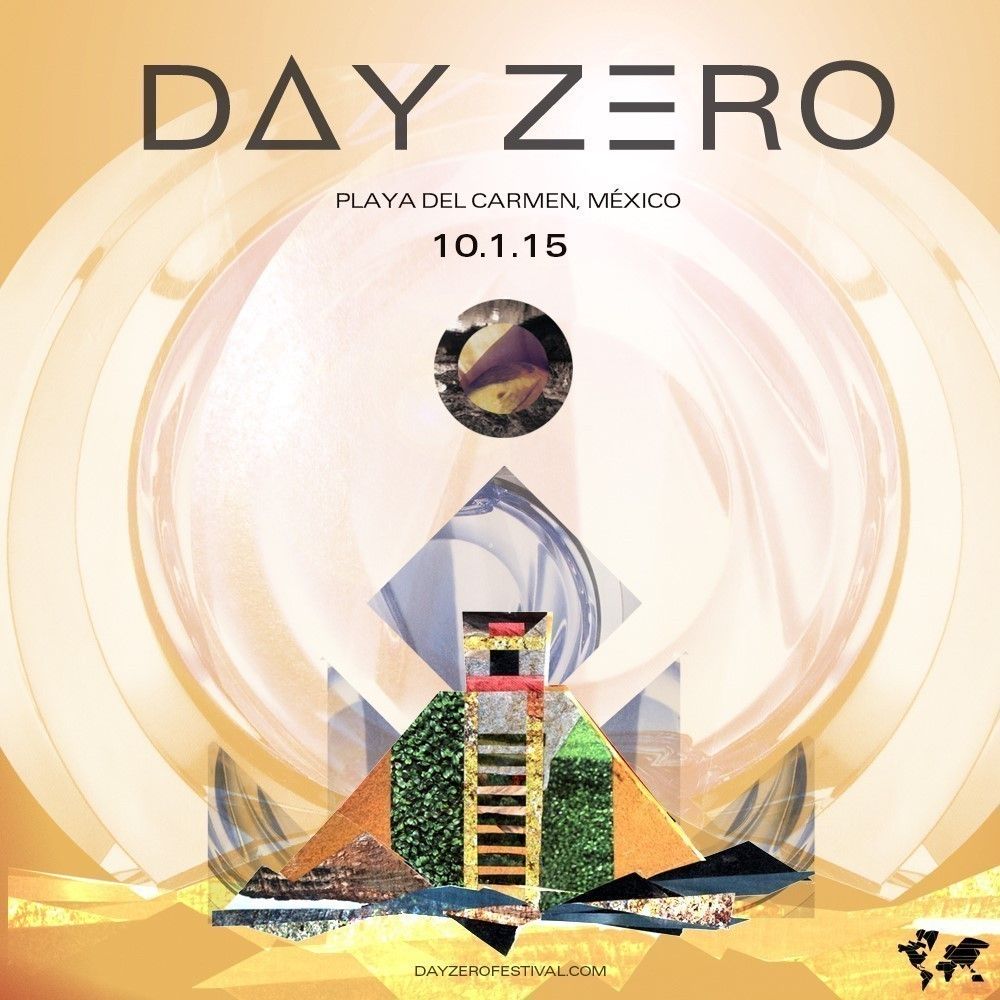 Day Zero festival 2015
For the third episode, Day Zero festival brings another chance to reset, reconnect and experience a different reality on Saturday 10th January 2015.
Set within the jungles of Mexico, on a pristine site of pyramids, ancient cenotes and palapa dwellings, Crosstown Rebels' experimental festival is an immersive adventure featuring traditional Mayan ceremonies, consciousness talks, sunrise yoga and tai chi, sweat lodges and fire walking.
This special day will be soundtracked by the debut live show of Damian Lazarus & The Ancient Moons, a four-piece band who will showcase as yet unheard material from their forthcoming album. Unique performances from DJ Harvey, Matthew Dear, DJ Three, Audiofly, Citizen, Francesca Lombardo, Laura Jones and Fur Coat will thread into specially curated live shows from Mathew Jonson and Metrika. The vast site is open to endless encounters and promises intimate performances as well as those atop the pyramid structures.
Local Mayan warriors return to host multiple ceremonies throughout the night in full traditional costume to open the energy channels, cleanse those in attendance and celebrate their ancient practises. This is a chance to expand your knowledge, lose inhibitions and engage in a magical bonding experience.
All food on site is organic and locally sourced, with special potions available at the Mescal Bar and elixir booth. The site has been developed further with multiple functioning swimming pools, cleansing rituals and woodland walks, workshops in mayan crafts and more.
Produced in collaboration with Secret Productions, infamous for their work on the some of the UK's best festivals such as Secret Garden Party (2009-2012), Wilderness and Lovebox, as well as Unleash from London and Lost Democracy, this special partnership gives a rich and insightful taste of this mystical wonderland.
Programme: Damian Lazarus & The Ancient Moons (live), DJ Harvey, Francesca Lombardo, Fur Coat, Matthew Dear, Mathew Jonson (live), Metrika (live), DJ Three, Audiofly, Citizen, Laura Jones
Location: Ubicado en Prolongación Av. Colosio Parcela 157, Rumbo al cárcamo de aqua potable km 3.5
Tickets: http://bit.ly/DayZero-RA
Rebel Rave #14 video depicts Day Zero 2014 edition. An outstanding short documentary, it brings the mythical environment and fascinating Mayan culture into focus and features quirky exchanges with T.E.E.D., Ali Love and Damian Lazarus, amongst others.