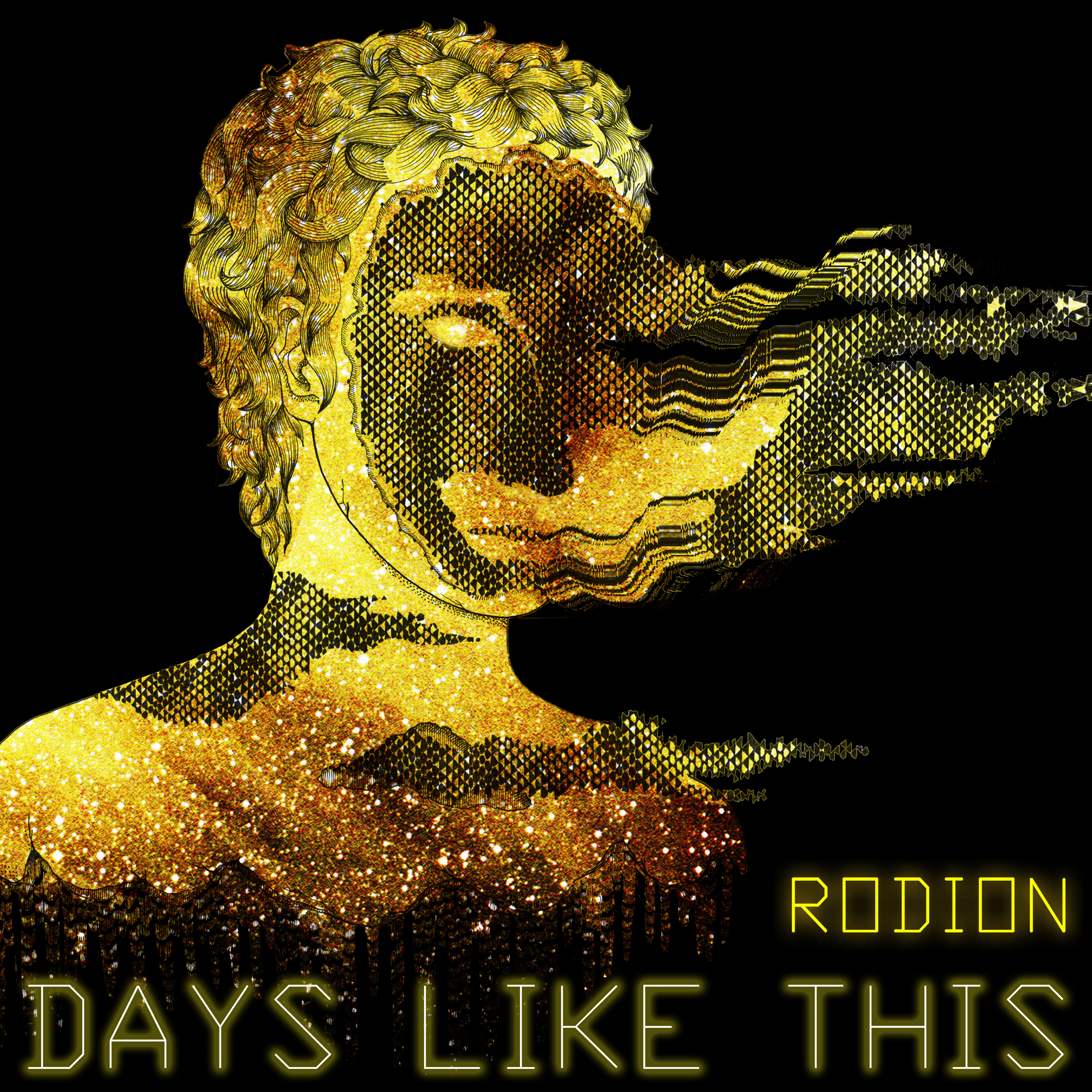 Rodion - Days Like This
Primo Italian disco label Roccodisco looks to co-founder Rodion for its latest EP, a fine four track affair with two originals plus remixes from Markus Gibb and Hugosan.
Rodion is, by now, well known for his specialist electronic styles, which marry French synth funk, Nordic cosmic disco and Italian horror soundtracks into colourful sound waves that make you want to dance. Back in April he put out his latest and greatest LP, 'Generator' on Nein, but now switches up the vibe and offers an EP with a theme of evolution, changing political days, tension, hope, passion and melancholia, and it is one that has a dark and strong message underlying it all.
The excellently all-analogue title track opens things up with skewed synths, apocalyptic bass rumbles and sharp stabs. It is a dark bit of electro disco funk with real menace in its forceful and metallic grooves. Squelchy textures add to the sense of foreboding, but frazzled melodic chords add a little ray of light to the darkness. Lyon's Markus Gibb is someone who has fans including Ewan Pearson and Andrew Weatherall, and who releases on labels like Blindetonation and Magic Feet, so that should give you an idea about his macho disco sound. His remix here is no different, with heavy, slapping hits and snaking, warped bass making for a masterfully mangled and dark disco chugger.
The other great original is 'Nebula,' which is a gurgling cut laced up with bass grumbles, thick and taught synth lines and molten chords that get cut up by crisp percussion and cosmic, twinkling melodies. Paranoid and frenzied, unsettling and atmospheric, it is the sort of track to really consume whole dance floors. Remixing this one is Roccodisco associate and Rodion's partner in the Alien Alien project, DJ Hugosan. He has a bizarre and singular style that is full of shock and awe and as such, his spangled remix is prickly and corrugated, bass heavy and playful as well as being truly freaky.
This is a fresh change of pace for Rodion and once again offers plenty to enjoy for lovers of all forms of electrified disco.
Tracklist:
1. Days Like This
2. Days Like This (Markus Gibb remix)
3. Nebula
4. Nebula (Hugosan remix)