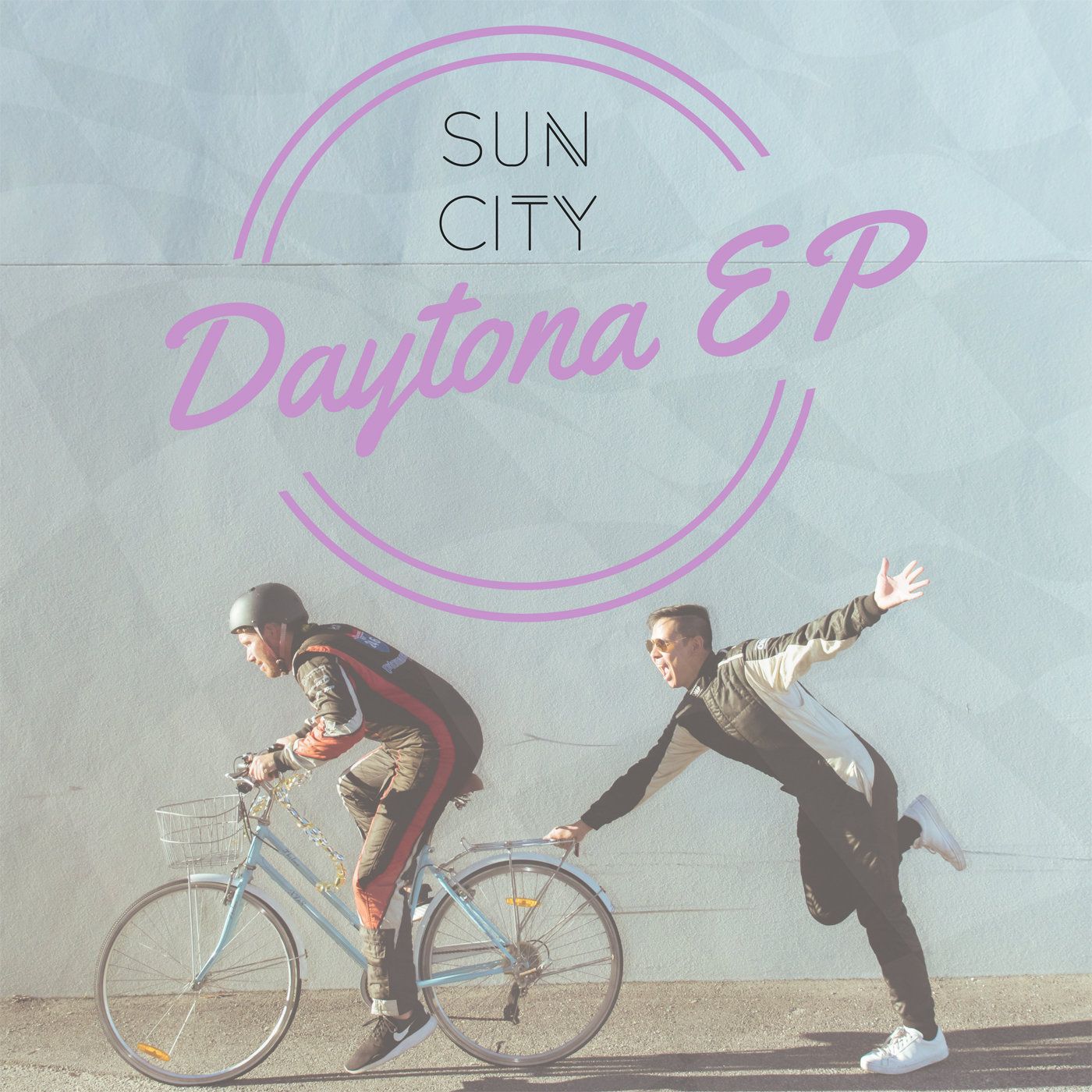 Sun City - Daytona EP
Over the last six months, Perth duo Sun City have pleasured our ears with tracks off their upcoming 'Daytona EP', and this week we get the full body of work in all of it's gloriousness.

You'll have noticed this EP is the first album release from Sun City in a while, but Tobias John and Daniel Mackey have allowed this record to be a vessel to share what's been happening while they've been in hibernation.

"We wrote this record on the verandah of a little inner-city weatherboard cottage, in between conversations between two best mates, sharing stories about some pretty challenging and equally awesome experiences that we've had so far.

The stories on this record talk about the subtle tectonic shifts that have happened in our lives moving from our mid 20's to our late 20's. All of a sudden, our decisions became influenced and often corrupted, by the pressures of life and the world outside." – Sun City

We've already been treated to their previously released tracks 'Castaway' (featuring Melbourne artist Yeo), 'Wake Up' and 'In My Skin Again', but now we get to treat our ears with two all new unheard gems, 'Daytona' and 'Always'.
The title track leads the charge with some wavy productions and catchy tropicana beats. It seems sufficient enough to think that becoming one's Daytona Girl conjures up nostalgic imagery of the Timezone racing car game, but in this case, it really is about that one girl who completely entrances you.

The final track from the record 'Always' is one of those brooding tracks about the ups and downs of a long-distance relationship that really allow the lyrics to shine through.

"The track is pretty chilled and driven by the bass line in the verses. We really tried to control the vocals and use them as emotively as possible, something we've never experimented with before. In the choruses, the synths really open up and drive the energy of the track, which kind of takes us back to our roots a little." – Sun City
This EP is a mature evolution of the same upbeat, sunshine-ridden, costal-vibe electronica that Sun City has always made. Really, it is just in time for the end of summer.

Next week there will also be a music video to accompany the ep for its lead-single 'Castaway (ft. Yeo)', which the boys say;
"The video was shot all the way over in London by our good friend Brett Hamilton who was also the mastermind behind our video clip for High (Australian Independent Music Video of the Year 2013) – the original script was called 'The Sushi Master's Son' and tells the story of our track Castaway perfectly, as a story of rebellion and of following dreams."

The 'Daytona EP' is now available via Spotify & iTunes, plus Sydney & Perth fans will get to see the boys doing their thing live in early April as they hit the road for the 'Daytona EP Tour'.

Socials:
https://www.facebook.com/livefromsuncity
https://soundcloud.com/listentosuncity
https://twitter.com/listentosuncity