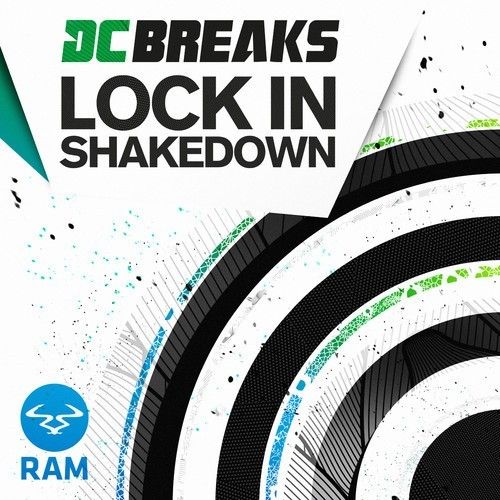 DC Breaks – Lock In/Shakedown
Unstoppable: that's the only way to describe DC Breaks right now.
2013 was an insanely big year for DC Breaks outings on Ram Records as the likes of 'Swag' dominated the Beatport number one for nine weeks and other heavyweight cuts scored support from DJs in every corner and continent.
2014 looks set to continue the onslaught. And it starts right here with 'Lock In / Shakedown', a dynamite double header designed purely for total dancefloor obliteration. Get to know:
'Lock In' kicks off with serious intent: a sharp, clipped riff and trembling, emotive pads set the dramatic scene before we're hurled into a thick bass fray. The low end roars and stretches as DC Breaks trademark drum science surges through the mix. And with additional breakbeats peppering the fills with chop-slapping cymbal splashes and chest-pressing double-kicks, an intense dynamic is maintained throughout. Handle with care… This one's dangerous.
'Shakedown' upholds the Bristol/London duo's menacing message as we're instantly sucker-punched with nagging middy notes, subtle bass tears and a pensive build-up. Before we know it, we're surrounded in a swarm of basses, each one soaring and sneering, buzzing and biting, vying for our full focus. As a cool tape-stop effect to introduce us to the breakdown, the rebuild and second drop live up to the track title in every way: this is guaranteed to shake your dancefloor so hard it's pretty much criminal.
Two huge cuts from one truly unstoppable act. DC Breaks are genuinely smashing it right now. And they're smashing it strictly on Ram Records.