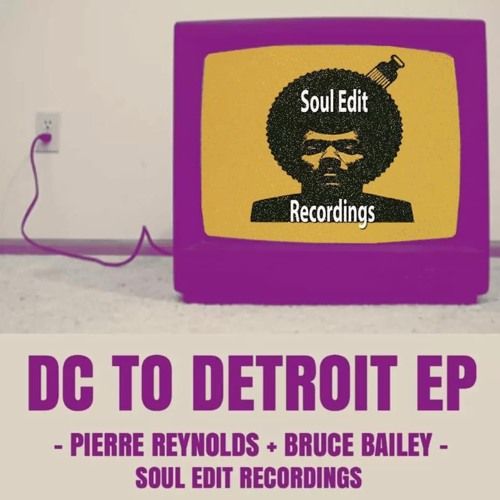 Pierre Reynolds - DC To Detroit EP
House music experts Pierre Reynolds and Bruce Bailey have come together to create an absolute masterpiece of an EP titled 'DC to Detroit' as a nod to their hometowns. The EP consists of two stunning pieces called 'JamHouse' and 'Sing'.
'JamHouse' has an unshakable funk that carries throughout the song, its punchy and has an unbelievably catchy bass line. There is an element of busyness in 'JamHouse' with the use of sporadic foghorns and other unconventional noises that fit perfectly with the Jamaican and Reggae influenced vocals. 'Sing' takes on a slightly different vibe but nonetheless is set to be a House classic with its call and repeat Gospel style vocals and thumping bass. Pierre and Bruce have made sure to pack this tune full of soul with a beautiful piano melody and hair-raising harmonies.
Pierre Reynolds and Bruce Bailey have racked up over 40 years combined experience in the industry and both have established themselves as figureheads in their respective cities. Combining their talents and hometown inspirations has proved to be a stroke of genius as they create musical greatness with these two tracks. The 'DC to Detroit EP' will be out on Soul Edit Recordings on the 21st November.
Pierre Reynolds Online
Instagram: www.pierrereynoldsmusic.com
Soundcloud: www.soundcloud.com/pierrereynoldsmusic
Website: www.pierrereynoldsmusic.com
Bruce Bailey Online
Soundcloud: www.soundcloud.com/bruce-bailey-dj
Twitter: www.twitter.com/brucebaileydj
Website: www.brucebaileydj.com