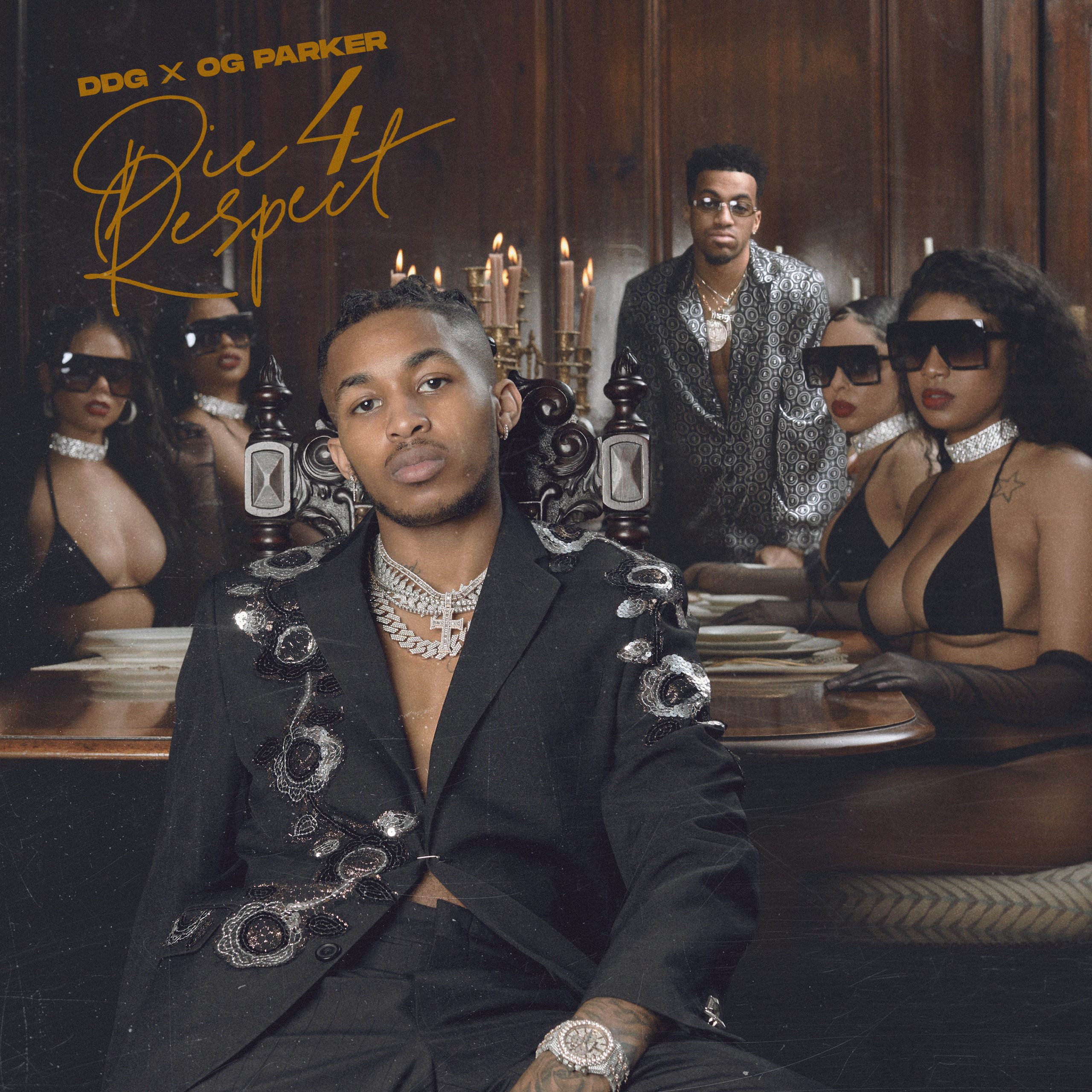 DDG and OG Parker share 'Impatient' featuring Coi Leray
Taken from his joint-collaborative 'Die 4 Respect' EP with super-producer OG Parker, DDG levels up with the official video for 'Impatient' featuring Coi Leray.
With hazy, hypnotic visuals, the video is an awe inspiring mood that has already taken the internet by storm. Racking up over 2 million views in its first 72 hours of being online, the Reel Goats directed video is a masterclass of contemporary videography as the audio and visual creatives unite on the roller skating rink for over 4 minutes of smooth gliding and fun, seeing DDG and Coi Leray test their skating skills.
Having broken the Billboard Hot 100 with 'Moonwalking in Calabasas (Remix), DDG and OG Parker's 'Die 4 Respect' collaboration has also seen the pair work with an exciting roster of talent for the 11-track opus. From Lil Yachty to Youngboy NBA and PnB Rock, the momentum from DDG's latest release continues to build with the release of 'Impatient' and it seems his international reach is becoming more expansive too. Teaming up with UK chart-hitter Deno for the track 'Fr Fr' from his recent album drop 'Boy Meets World', DDG has his foot firmly applied to the gas and is unmissable in the world of rap right now. Accumulating over half-a-billion total streams and views, and building a rabid fan base, DDG's influence proves downright inescapable.
His joint project with OG Parker unveils a tracklist consisting of 11 cold singles that includes guest features from the likes of Lil Yachty on 'Rule #1', PnB Rock on 'Get What You Want' and 'Let Em Go' (feat. 2KBABY).
TRACKLISTING
Hood Melody (feat. Youngboy Never Broke Again)
Treat Me Right
Rule #1 (feat. Lil Yachty)
Impatient (feat. Coi Leray)
Get What You Want (feat. PnB Rock)
Way You Talk
Hakuna Matata (feat. Tyla Yaweh)
Let Em Go (feat. 2KBABY)
Money Long (feat. 42 Dugg)
I Need Security
Moonwalking In Calabasas (Remix) (feat. Blueface)