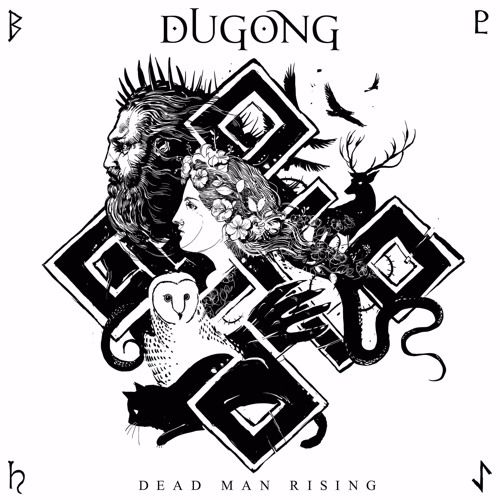 Dugong - Dead Man Rising EP
"Emerging from the darkness, we found the light, a conscious and spiritual movement of esoteric knowledge and techno music." The Berlin-based label Occultists proudly presents its first release, the Dead Man Rising EP by Filipino-Swiss-German producer Dugong, who brings us her spiritual exploration of the human experience. The extended digital release includes tracks by Dugong with several collaborations with Xenoscapes, Sweet Anomaly and Likeatree and remixes by Öona Dahl, Alicia Hush, and Mrs. Jekyll, a known techno producer whose identity will remain unrevealed: since the word 'occultism' is translated as hidden knowledge, Mrs. Jekyll's real name will never reach the light of day. The vinyl release also includes a powerful vinyl-only remix by Jamaica Suk.
As the EP's name and the symbolic artwork may suggest, Dead Man Rising is about understanding the seemingly final or negative events in life from an enlightened angle and perceiving them as something positive with a new hope or a possibility to grow. Death makes a way for life, challenges can be turned into blessings and edifying experiences, and without darkness, there would be no light to be shed into every corner. Dugong's work calls for reconnecting with the self and the spirit and helps to find the ability to heal and save ourselves through the oldest art form which has been bringing people together: music.
On the EP, Dugong's music pulsates in the techno heartbeat of the spiritual warriors ("Dead Man Rising"), sways in the downtempo of the warning calls about the danger for the human mind ("Evil Magician") and contemplates in the deep dreams of our ancestors who could read the stars ("What May Come"). Dugong draws inspiration from various music styles and symbols which she boils together like secret ingredients of a reviving potion. The results are catchy, vital, and miscellaneous tracks full of high sensibility, layered vocals and tribal beats. The remixes are shrouded in a techno haze and have been conjured to unleash Dugong's spirit on the dance floor.
Label and Artist Links:
www.weareoccultists.com
www.facebook.com/DUGONGMUSIC/