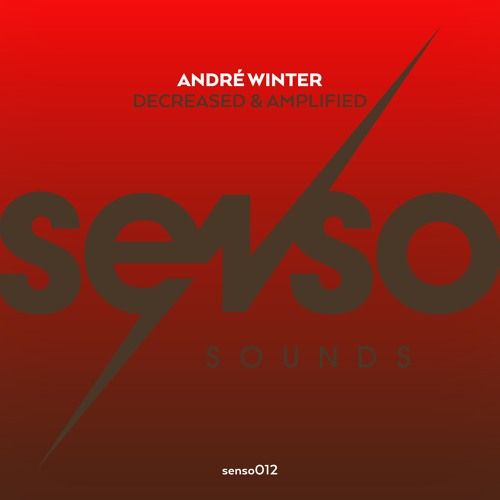 Andre Winter - Decreased & Amplified
Stealth. Simplicity. Seductive sophistication. André Winter, a man who has spent so much of his career under the radar behind a dazzling array of pseudonyms from D-Saw to Motion Unit to Freakazoid, rises up once again under his own name on Oliver Huntemann's Senso Sounds label, sticking to the first principles that always make his music so compelling.
'Decreased' and 'Amplified' bear his essential hallmarks: a stripped down techno sound with an intense focus on space, reverb and the precise balance of sounds in relation to one another.
The former hinges on a deceptively simple two-note melodic pulse to create a deep, driving groove. It's deliciously pure techno, devoid of flashes and flourishes, where each functional ingredient is chosen with care and finely tuned: all the better to produce a visceral emotional response in the listener.
'Amplified' has a similar rigorous attention to detail – a high-tempo hypnotic techno with all the gears to drive a dancefloor to delirium. Nevertheless, Winter still has a trick up his sleeve, dropping away at the point of climax to leave an instantly memorable, dotted-rhythm synth motif dancing in the air.