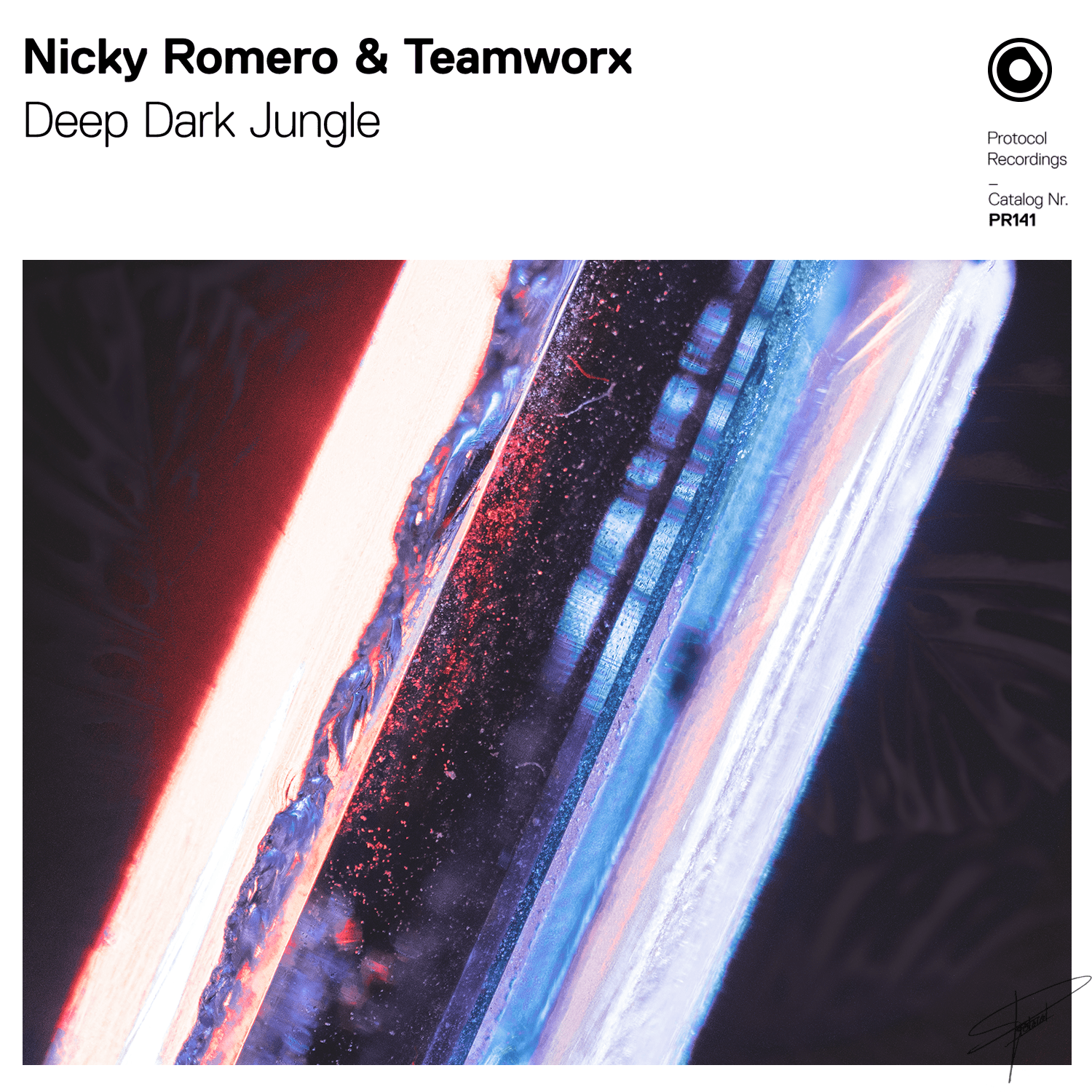 Nicky Romero & Teamworx - Deep Dark Jungle
Nicky Romero may be known for his progressive style, but the Protocol mogul debuts a brand new sound with his latest single "Deep Dark Jungle" in collaboration with Israeli duo Teamworx. True to its name, the track delivers driving, subterranean basslines, and dramatic melodies; it evokes vivid images of carnal tribal choreography that translates from ancient nature to modern dancefloor. Romero has been expanding his sound throughout the last year – from progressive to pop and even country-influenced – and now has touched down in the deeper realms of dance music with the sophistication that only a veteran can pull off. "Deep Dark Jungle" is the second collaboration between Nicky and longtime Protocol artists Teamworx, following their hit "Champion Sound" in 2017. If you're an aspiring producer yourself, check out Nicky's over 250 samples, coming straight from Nicky Romero's studio, he's just released on Splice here.
Nicky Romero has quickly progressed from a young musical prodigy to one of the most prolific names in modern dance music. He is not only a talented DJ and producer but also the founder of Protocol Recordings and a mentor to the up-and-coming artists whose careers he helps to cultivate. Romero's resume is an impressive and lengthy string of hits includes iconic originals and collaborations with artists including David Guetta, Steve Aoki, Avicii, Calvin Harris, NERVO, ZEDD and more. Through the constant evolution of his sound and reinvestment in emerging artists, Nicky has proved his ability to evolve with the ever-changing landscape of electronic music. His latest releases have spanned the spectrum of electronic music, including his recent "Ring the Alarm" with David Guetta, vocal collaboration "Distance" with Olivia Holt, "My Way" ft. Alice Berg, and remixes for Martin Garrix and Jess Glynne. In collaboration with Teamworx, the dynamic duo who last released "Clap Back" on Protocol, Nicky Romero dives headfirst into a more underground sound with "Deep Dark Jungle." Stay tuned to see what comes next from the Protocol gang as they gear up for the festival season.