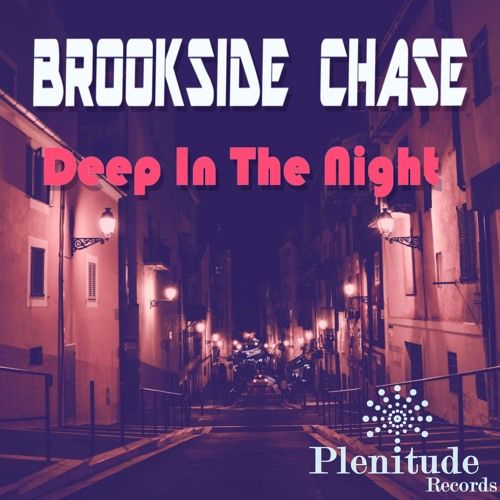 Brookside Chase - Deep In The Night
Following the warm reception of his previous Eternally EP, Plenitude Records label founder Chris Simmons (aka Brookside Chase) returns with a stunning collection of deep and seductive dance floor scorchers that will excite listeners and dancers alike. A lifelong lover of house music and all things deep and soulful, Brookside is new name on the scene but has been producing since his early teens. Now in his 30s, Brookside is ready to share his musical vision with the world. His second release Deep In The Night features three slamming deep house tracks, perfect for late night or early morning nightclub action.
"A Form of Life" includes elements of darkness and light that come together to form a sublime track. This cut has a thumping groove and bass line and also features soaring angelic voices and lush retro chords. "Dream On (My Dreamer)" is a groovy, sensual slice of soulful house with uplifting vocals, beautiful chords, and a bumping low end. "Running With The Wind" is a reference to the groove-driven house tracks of the '90s, featuring ecstatic piano chords, female vocals, a beautiful break down section, and relentless bass that drives right into the heart and soul.
Label and Artist Links:
plenituderecords.bandcamp.com
soundcloud.com/brookside_chase