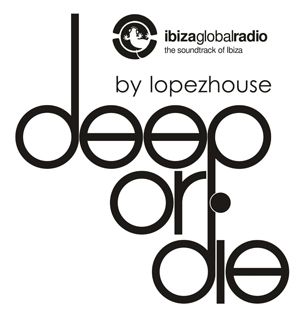 Deep Or Die By Lopezhouse on Ibiza Global Radio
Lopezhouse presents its radio programme Deep or Die, which will go on the air every Saturday from 17:00 to 18:00 on Ibiza Global Radio.
The Manchegan duo of the moment has a new project in hand. Called Deep or Die, it's a weekly radio programme in which Lopezhouse will be accompanied by different artists and producers from the electronic industry, to spend an hour delving into the finest Deep sounds.
The first Deep or Die will be on Saturday 3 December, and will exclusively feature Lopezhouse, who will present both the show and the session. But this will be an exception to the rule; future programmes will feature Guy Mantzur, Sasse, Shir Khan, Kyodai, Guy J, Khen and Mr Puzl, all leading figures at Exploited Records, Dirtybird and Plattenback, cutting-edge labels which Lopezhouse have been lucky enough to record with on numerous occasions.
Every Saturday from 17:00 to 18:00, Lopezhouse brings us the best 118 a 120 Bpm Deep on Ibiza Global Radio.