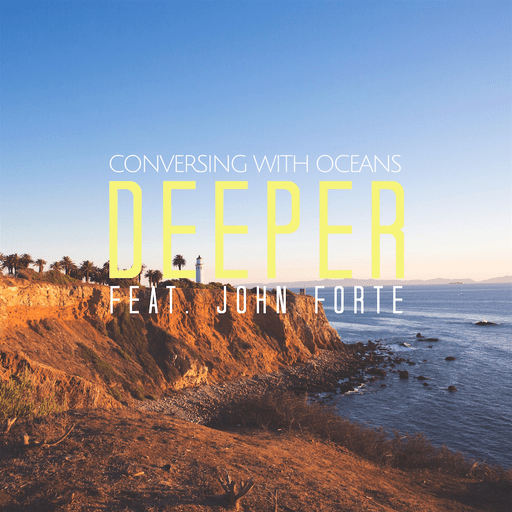 Conversing with Oceans ft John Forté - Deeper
Conversing with Oceans is the solo project of Alex Bondarev. Today, Conversing With Oceans releases his latest single, "Deeper", a track that is a pure and powerful testament to love, and features a collaboration with the Grammy-nominated John Forté, who co-wrote and produced Fugees' groundbreaking LP The Score.
Of the single, Alex explains, "I came to the Bronx as a Russian refugee when I was 8 years old. Fugees' The Score was the first tape I'd ever purchased at a street fair in the Bronx. I remember looking at it and thinking, Hey! I'm a refugee!" And it blew me away — completely opened my eyes up to the raw power of music. When John Forte, the Grammy-nominated co-writer and producer behind that very album heard the track I was working on and was eager about collaborating, it was a tremendous honor, and a full-circle kind of moment for me."
His narrative begins in Grozny, formerly of Russia, when the unrest of war led him and his family to immigrate first to India, and then to the Bronx. Having music as his anchor from an early age, he started his first band (A Moment's Worth) with his best friends from grammar school. Their brand of optimistic rock resonated deeply with audiences as they made front page news of New York Press, won the first College Battle of the Bands, and received the Elfenworks Social Justice Award for their song "Dedicate."
In 2013, Alex and Elfenworks began their official partnership, working together closely to spread a message of hope. Alex has since composed music for Google and had placements in national television ads and programs. His compositions have over a million streams on SoundCloud.
Alex's latest endeavor, which he describes as even an more authentic version of his voice embodies his devotion to melody and expression of his characteristically introspective lyrical style. Collaborating with the team that engineered the Grammy-nominated "A Color Map of the Sun" (Pretty Lights), he spent the majority of 2015 in the studio honing his new songs, while steadily growing his audience at NYC's most trusted venues.
Conversing With Oceans' first single "The Gold Rush" quickly landed him a one-on-one showcase with the legendary Randy Jackson at this year's SXSW and a global distribution deal with The Orchard.
Look out for more music from Conversing With Oceans coming this fall.