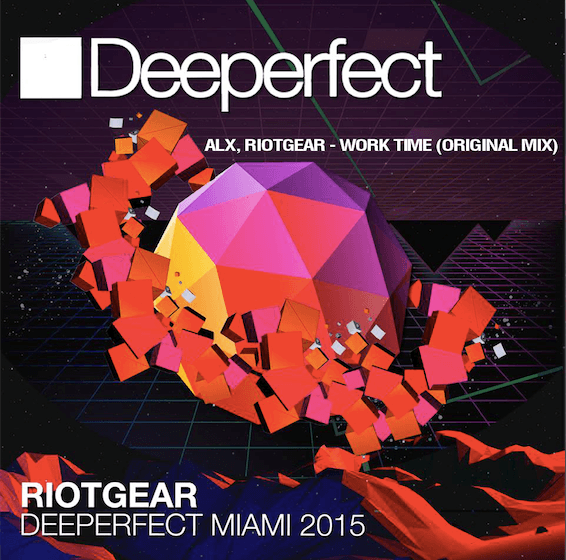 DEEPERFECT MIAMI 2015
Miami Music Week is quickly approaching us, and Italian label Deeperfect has put together a groove driven compilation featuring Miami local Space resident ALX. Showcasing his homegrown Miami flavour, this track "Work Time" in collaboration with local friend and producer RioTGeaR, is a guaranteed dancefloor pleaser.
ALX, Miami's techno purveyor; has had an incredible journey this past year with the launch of his label Descend, his residency at Space Miami and a number of other gigs around Miami and the world. Since 2015 ALX has had two impressive EP releases including his "Rattled EP" on De-Noize Recordings and his "Signature Series" release of La Famiglia. Along with his label, ALX continues to focus his energy and attention on his productions and looks forward to sharing his upcoming releases.
Deeperfect has seen an uprising of their talented roster on the forefront of todays underground dance music scene. Artists such as Chus & Ceballos, Stefano Noferini, Luca M, Umek, Pig & Dan, Tube & Berger, and Hollen have produced and released music on the Deeperfect imprint, and its influence on dance music has naturally played its course.
The Track "Work Time" is a warm and atmospheric techno stormer. The fluttering bass keeps the track moving while a simple, refined beat and rhythm keep up a consistent groove. A deep, manipulated vocal gives the track a little break before ALX and RiotGear unleash the heat all over again.