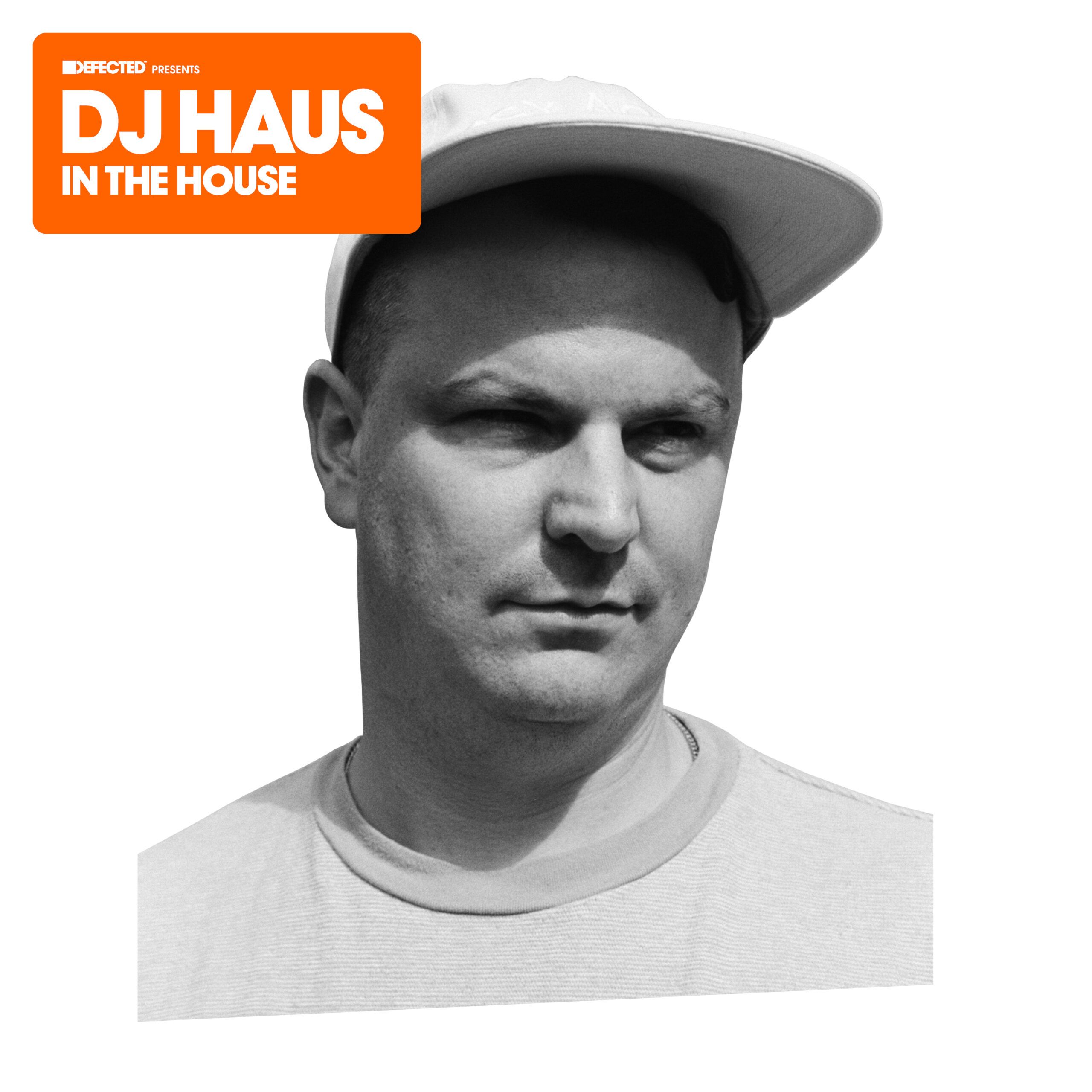 Various Artists - Defected Presents DJ Haus In The House
Stepping up to continue Defected's In The House tradition is DJ Haus, a decidedly untraditional DJ, producer, originator and DIY label innovator. Recognised among the underground house community as being at the cutting edge with his imprints Unknown To The Unknown and Hot Haus Recs, DJ Haus' kaleidoscopic eclecticism and refreshing lack of ostentation makes him, in Defected's opinion, an ambassador for the future of house music.
Defected presents DJ Haus In The House puts Haus' selection process under the microscope, with a noticeable focus on records from 2017 going back five to seven years – making this an acutely contemporary and current addition to the series. That's not to say all house music pre-2000s is disregarded. New mixes of classics including Nu Groove staples N.Y. House'n Authority's 'APT. 2A' and The Utopia Project's 'File #3' by Hugo Massien and Mak & Pasteman respectively ensure due homage is paid to the heritage of the genre. Meanwhile, keeping things super fresh and direct are a whopping eight compilation exclusives including new material from Deadboy, Jordan (UK), Ejeca and Innershades and remixes from DJ Octopus and DJ Steaw. Further highlights include records from young pacesetters Mall Grab, Big Miz and Melé, all artists helping to define the future of house for their generation. Available digitally for the first time on the compilation is the much-sought-after 'Mango Bay' by X-Coast, plus more previously vinyl-only treasures by Nyra ('Sisco Visco'), S.O.N.S ('Acid Dreams'), ItaloJohnson, Inner Sense and Person Of Interest. Sometimes trippy, bloopy and unhinged but always executed with finesse and a healthy sense of humour, two of Haus' own productions are included, 'C'mon Letz Work' and 'Another Place'.
Demonstrating a colourful array of raw and jacking sounds that encompasses electro, Chicago house, disco, techno and UK garage, DJ Haus In The House does the UK's house scene immensely proud. It documents a moment in time when DJ Haus' quietly pioneering dedication to the underground is celebrated in suitably reverent fashion.
PRE-ORDER HERE

CD1
01. Paris Brightledge & Marlon Hoffstadt 'Forgive You'
02. Mall Grab 'Pool Party'
03. DJ Haus 'C'mon Letz Work'
04. Redlight 'City Jams'
05. X-Coast 'Mango Bay'
06. DJ Octopus 'Bug Lady'
07. Fells Point 'Side Street'
08. Djaimin 'Open The Door' (DJ Octopus Mix)
09. Inner Sense 'MoTP'
10. Nyra 'Sisco Visco'
11. Casio Royale 'Hell House'
12. Ejeca 'Firework'
13. Steve Murphy 'Automatic'
14. Deadboy 'Never Felt'
15. DJ Haus 'Another Place'
16. Justin Cudmore 'Forget It'
17. Innershades 'Love At First Sight'
18. Roman Flügel 'Church Of Dork'
19. Person Of Interest 'Pompano Acid'
20. DJ Boring 'Winona'

CD2
01. 4th Measure Men '4 You' (DJ Steaw Remix)
02. Project Pablo 'No Rush'
03. Secondo 'Gilbert'
04. Melé 'Scouse Afrika'
05. Butch 'No Worries'
06. Big Miz 'The Bomb'
07. L-Vis 1990 'Flash Drive'
08. Jordan (UK) 'Apogee'
09. N.Y. House'n Authority 'APT. 2A' (Hugo Massien Rework)
10. Robert Armani 'Fourty Nine'
11. FRAK 'Synthfrilla'
12. Hugo Massien 'Swerve 2'
13. And.ID 'Retroflection'
14. Henrik Schwarz 'Not You Also'
15. The Utopia Project 'File #3' (Mak & Pasteman Remix)
16. LA-4A 'Understand'
17. Matrixxman 'The Spell' (Original Mix)
18. Italojohnson '07A1' (Floorplan Remix)
19. Beesmunt Soundsystem 'Amsterdam 808'
20. S.O.N.S 'Acid Dreams' (Trance Jungle Mix)