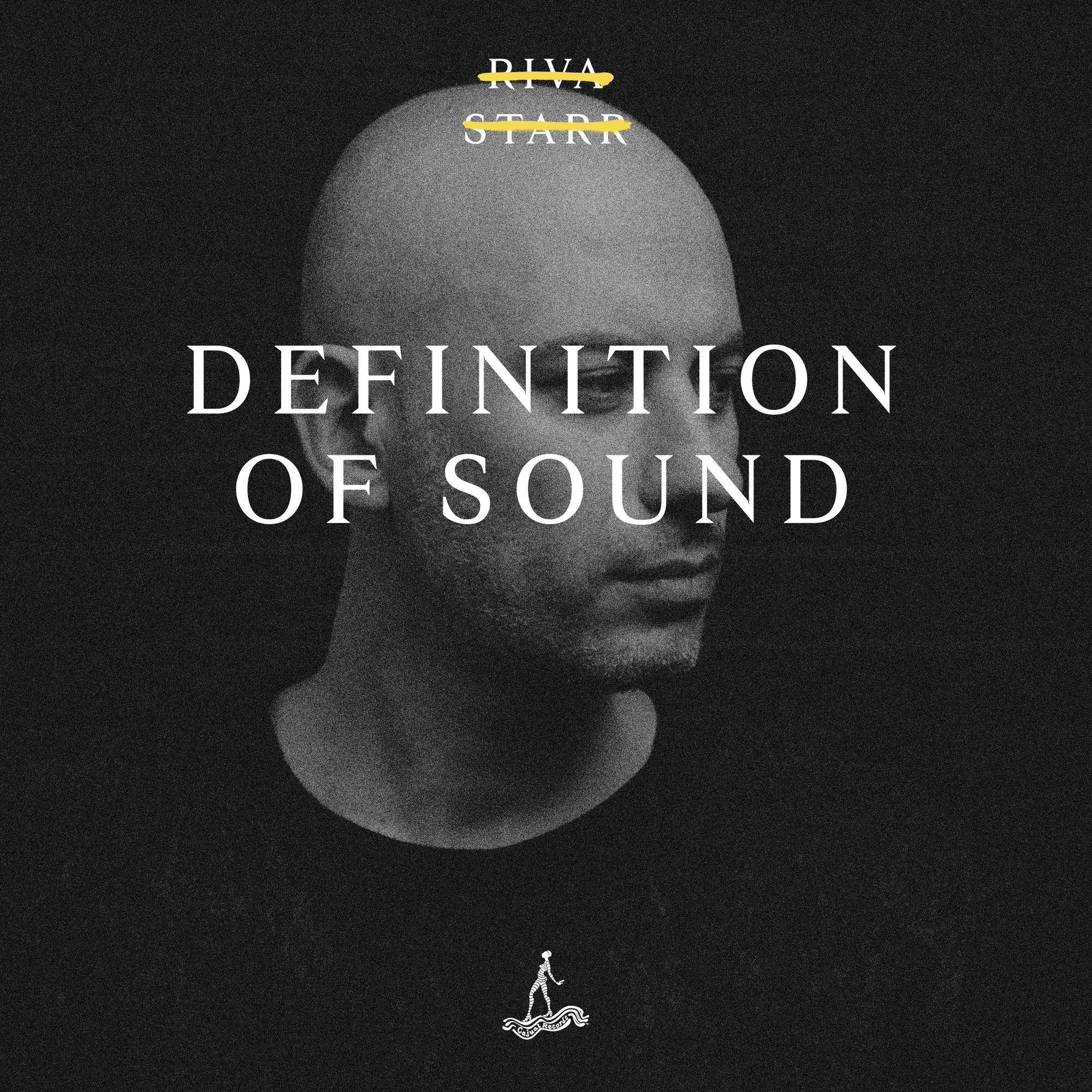 Riva Starr - Definition of Sound
Italian-born London-based House music legend Riva Starr is set to release his third artist album entitled 'Definition of Sound' via Green Velvet's iconic Cajual Records imprint on March 11th.
"Starting from the title, I decided to give a clear idea of where my sound is at the moment as being eclectic can sometimes cause confusion in terms of identifying my sound. This album is to tell everyone what I stand for and what my sound is." Riva Starr
This essential 11-track offering follows the talented Italian's two acclaimed albums, 'If Life Gives You Lemons, Make Lemonade' (2010) and 'Hand In Hand' (2013), plus a series of recent EP releases on revered imprints such as Hot Creations, Defected, Saved and his very own Snatch Records.
'Definition of Sound' still boasts all the unique production values of Riva's previous albums but this time features a more club-ready tracklist including stellar collaborations with the likes of global dance star Green Velvet, Acid House innovator DJ Pierre, US Soul diva Dajae and Chicago House music don Gene Farris.
"With this album there's definitely a more clubby approach than my last," Riva says. "'Hand In Hand' was more of a collection of tracks with a big "indie" influence but with this one I've decided to stick to my club sound and go hard on that!"
'In The Midnight Hour', the album's impressive opener, kicks things off and encompasses a tough scatty House groove with a distorted bassline and lush soulful vocals courtesy of Dajae. The album continues by showcasing an array of dancefloor gems such as the future summer anthem 'Can You Feel Sunshine', the looped-up guitar-tinged 'Without You' and the underground-focused House banger featuring Green Velvet called 'You're Beating', a tune that'll find its home in the clubs, something that influenced Riva when producing this album, he says; "I'm a DJ and play every weekend in the club, it really helps me to understand where the music is going and what the crowd is feeling, it's priceless."
Other highlights include, the infectious early 90s-esque hit track 'I Believe In You', the sampled riff-driven 'The Loft', the TB-303 infused House bomb with DJ Pierre 'Acid Train', the dark and twisted synth-led tech-house groover 'Count On Me' and the powerful Jackin' House roller with Gene Farris 'After Dark (Is When We Move)' which concludes the album.
All in all, 'Definition of Sound' is a very confident and imaginative long-player from one of House music's most prolific artists. Developed like a well-crafted DJ set, this album is not only full of intrigue and excitement but also makes sense as a listen, highlighting Riva's unparalleled talent, depth and versatility as a DJ/producer.
'Definition of Sound' is available via Cajual Records on March 11th 2016.
FIND RIVA STARR ONLINE:
www.facebook.com/rivastarr
https://soundcloud.com/rivastarr
https://twitter.com/rivastarr
FIND CAJUAL RECORDS ONLINE:
http://www.cajual.com
https://soundcloud.com/cajual
https://www.facebook.com/cajualrecords
https://twitter.com/cajualrecords
TRACKLIST
01. Riva Starr Feat. Dajae – 'In The Midnight Hour'
02. Riva Starr – 'Can You Feel Sunshine'
03. Riva Starr Feat. Green Velvet – 'You're Beating'
04. Riva Starr – 'Without You'
05. Riva Starr – 'Superfly'
06. Riva Starr – 'Count On Me'
07. Riva Starr 'I Can See The Light'
08. Riva Starr – 'I Believe In You'
09. Riva Starr Feat. Dajae – 'The Loft'
10. Riva Starr Feat. DJ Pierre – 'Acid Train'
11. Riva Starr & Gene Farris – 'After Dark' (Is When We Move)