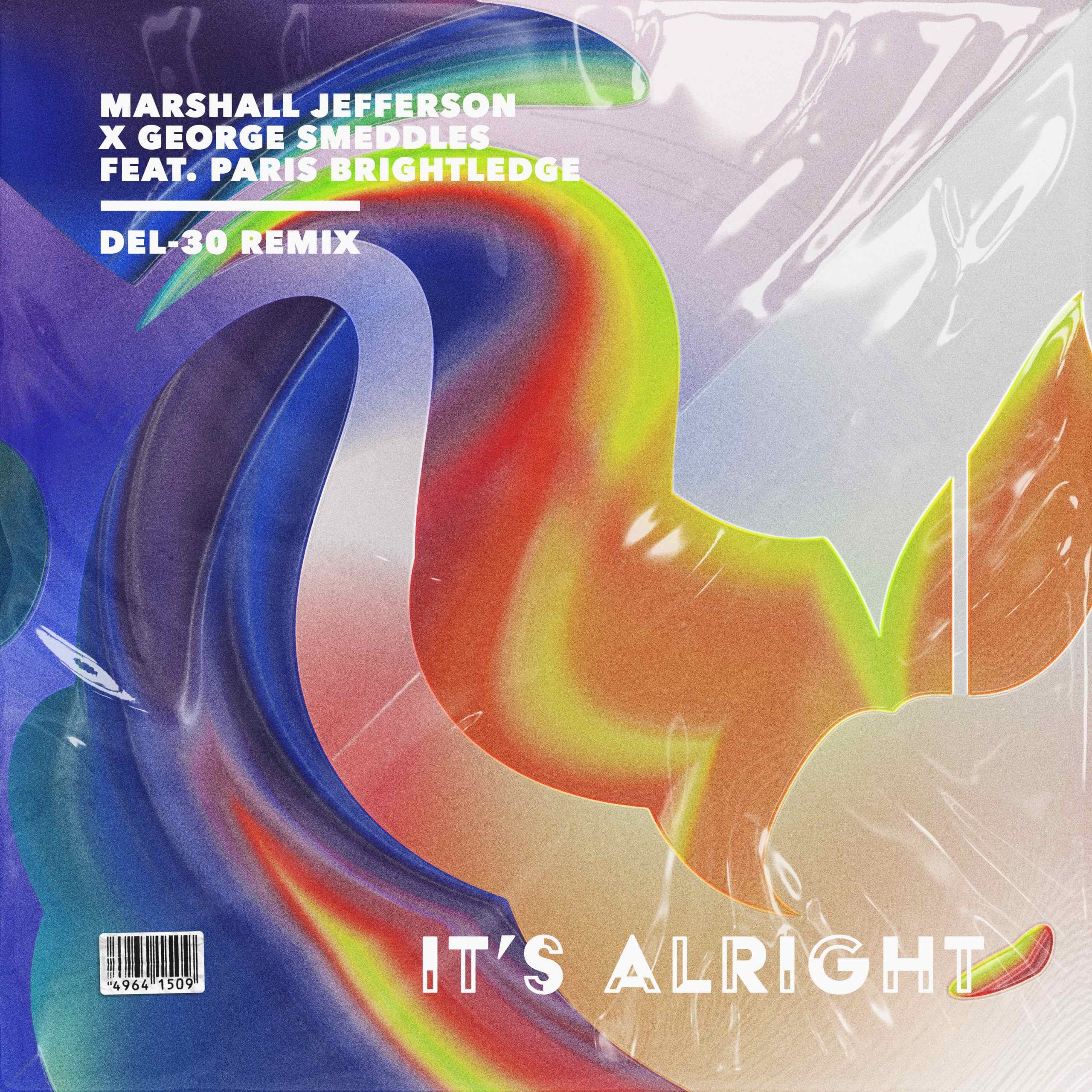 Del-30 remixes Marshall Jefferson, George Smeddles & Paris Brightledge single 'It's Alright'
UK DJ and producer Del-30 has remixed Marshall Jefferson, George Smeddles and Paris Brightledge's recent collaborative single, 'It's Alright'.
Ramping up the euphoric piano chords and placing a firmer emphasis on Brightledge's classic vocals, Del-30 delivers a pulsating rework of 'It's Alright' that stays true to the classic house vibe of the original.
Hailing from Huddersfield in the north of England, Del-30 began as a duo but is now the solo project of Gaz Kitcher. With championing support from the likes of Green Velvet, Solardo, Paco Osuna, Joseph Capriati, Nicole Moudaber and Danny Howard, he is best known for 2018 smash 'You Won't Regret', a single that has racked up over a million Spotify streams and counting.
Released last month, 'It's Alright' has been supported by Capital Dance amongst others, with George donating a portion of his royalties from the track to St. Catherine's Hospice, who took care of his best friend who sadly passed away last year. He also hopes to raise awareness of the lack of hospice funding in the UK.
Regularly described as the father of house music, Marshall Jefferson is best known for 1986 classic 'Move Your Body (The House-Music Anthem)', the first house track to use a piano. He was also the first artist to embark on a house music tour of the UK in the late 80s, along with the late Frankie Knuckles. This year he has collaborated with Manchester duo Solardo, prolific Leeds-born artist Paul Woolford and Glasgow two-piece Illyus & Barrientos amongst others, also remixing the Katy Perry single 'Smile'.
George Smeddles has undergone a rapid ascent through the electronic ranks since bursting onto the scene in 2017. He has released music on a wide variety of labels including Toolroom, Relief Records, Sola, Bamboleo and Ultra Music. Throughout his career so far, George has also made his mark performing at renowned venues such as E1 London, Amnesia Ibiza and 93 Feet East amongst others. George will be launching a brand new record label in 2021, which will see the UK producer continue to carve his path within the electronic music space with a string of exciting releases.
A pitched-up, high-energy rework, the Del-30 remix of 'It's Alright' is simply made for the dancefloor.