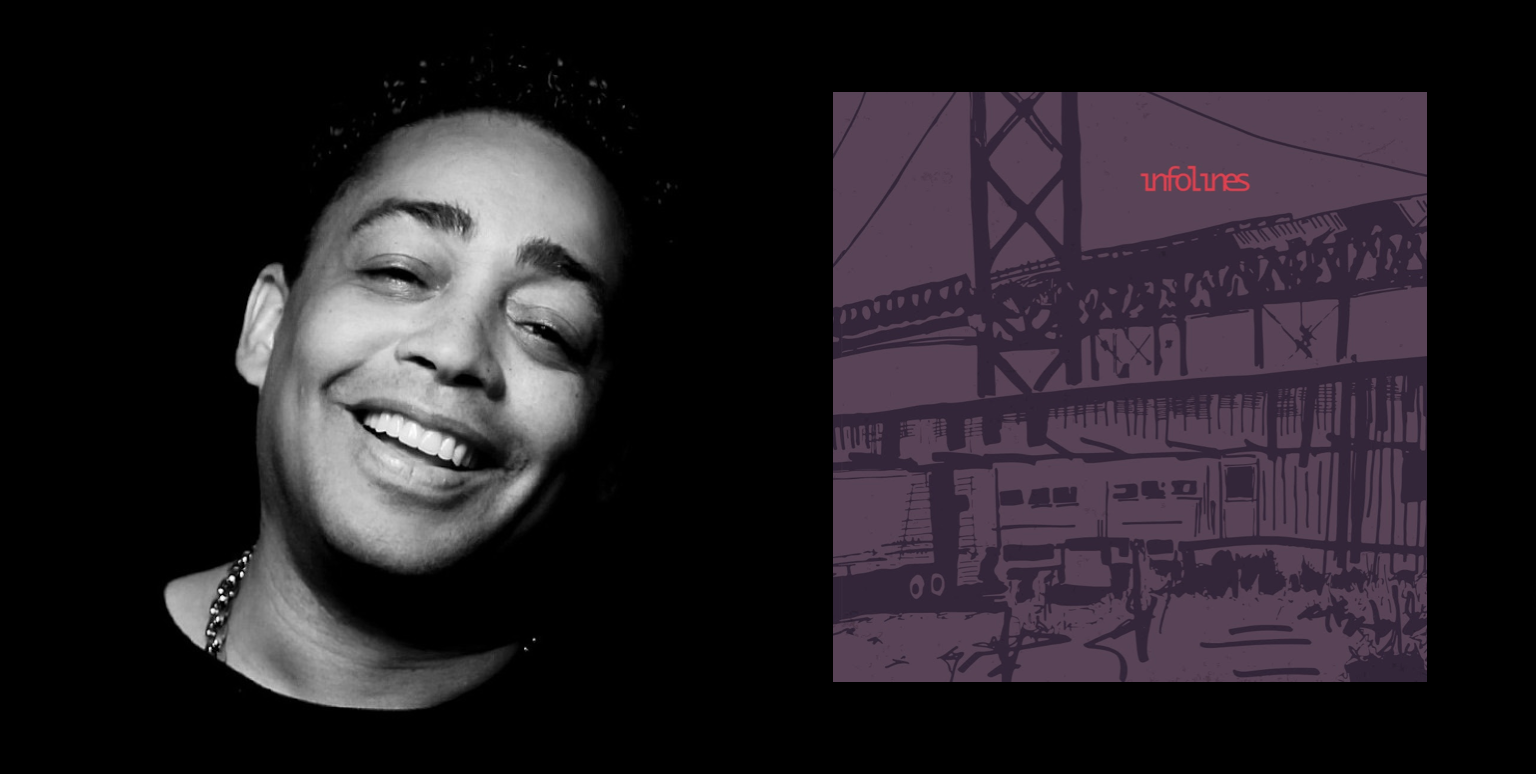 Delano Smith, ADMN, Mister Joshooa & RVP on new Infolines VA
Detroit based label Infolines are back with the third installment on the label, Under The Bridge. Coming as a VA, the release features label heads ADMN and RVP (Remote Viewing Party), alongside fellow TV Lounge resident Mister Joshooa and electronic music pioneer Delano Smith. 
"You have reached the Infolines. The Infolines spaceship lands back in Detroit. Buckle up dinguses, it's gonna be quite the ride." 
First up is LFOs are Tight, which comes as a collaboration between ADMN and Mister Joshooa. Tough drums lead the way into shimmering synths, as bleeps, stabs and skippy percussion deliver minimal undertones. The legendary Delano Smith is next up to remix LFOs are Tight, adding his signature driving force into the mix alongside hypnotic synths. On the B-side, ADMN's Technology is Creepy is a distinctly robotic sounding cut, with pacey drum patterns and floaty chords. The delectable Pink Panther from RVP is last up with broken beats and infectious yet undefinable lyrics that loop throughout the track.
ADMN originally served as an assistant audio engineer at Allure Sound Studios, helping to produce several records, including Eminem's Recovery. He leads a multifaceted life as a network engineer, musician, resident DJ at TV Lounge and label owner of Infolines, with releases on Industry Standard, Audiophile Deep, Creepy Fingers and Anabatic. Mister Joshooa is another Detroit favourite. Music Director and resident of TV Lounge, he heads up My Baby Records alongside ATAXIA. Releases have appeared on labels like 2020 Vision, plus an appearance on Carl Craig's 'Detroit Love' mix album on Planet E. RVP are also label founders of Infolines and TV Lounge residents. Releases have appeared on DEQ, How To Kill Records, My Baby, Planet E and Infolines.
Chicago born but Detroit raised, Delano Smith has consistently been one of the earliest and earnest contributors to Detroit DJ culture and music since 1978. Techno pioneer Derrick May once said, "Without Delano there would be no Derrick." When it comes to Delano's recorded output, his main body of work is housed on his own label, Mixmode Recordings but has also released under Sushitech, Third Ear and Open Bar.
Buy / Stream 'Under The Bridge' here: https://snd.click/info003