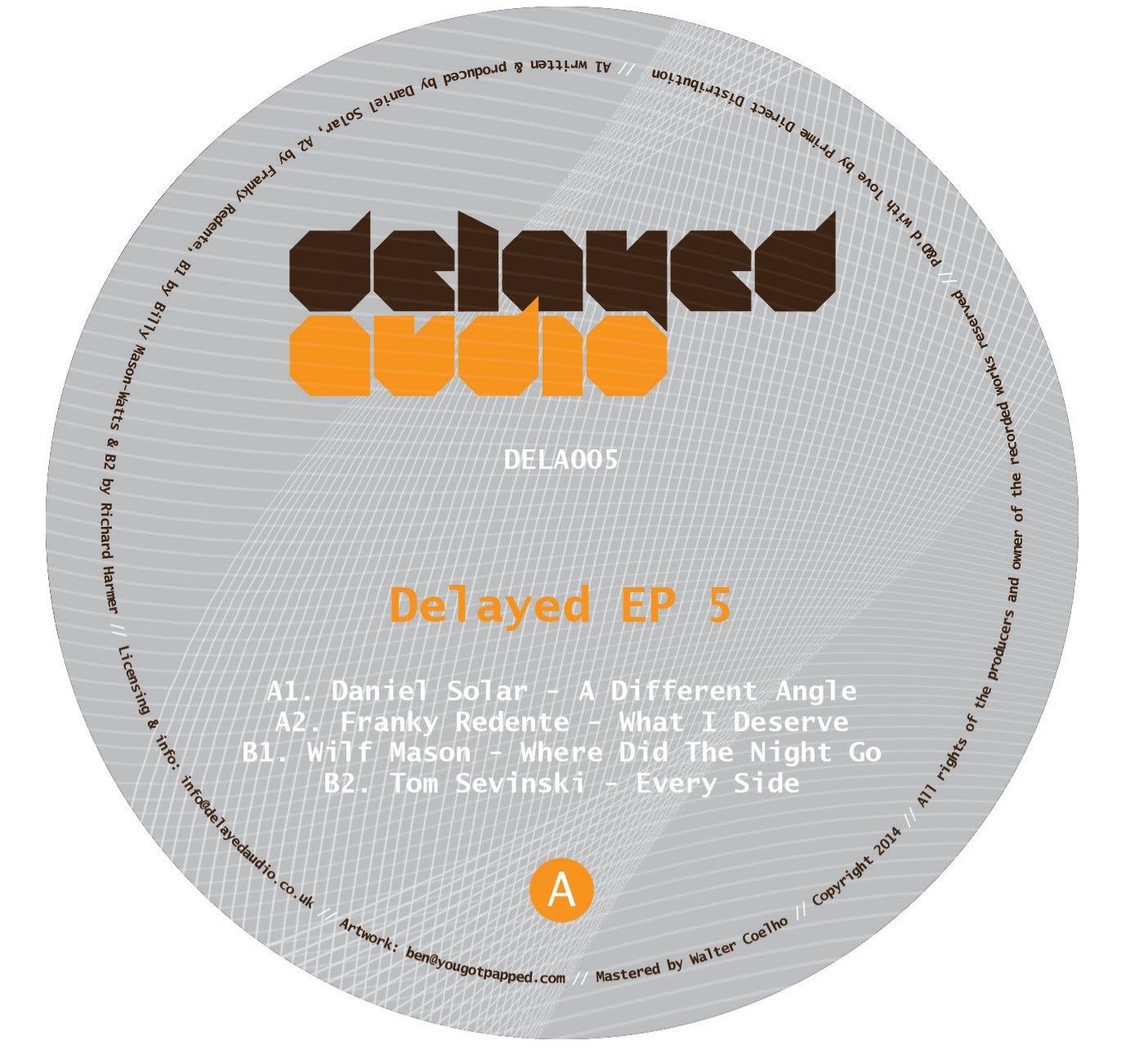 Delayed EP 5
Following music on the label from the likes of James Fox, Ejeca and Chamboché, the Delayed Audio imprint steps out once more, this time with another Various Artists EP featuring tracks from a range of emerging talents.
Opening this tasty EP is German producer Daniel Solar, co-founder of Dikso, the respected edits imprint, and someone who has released on labels like Tenth Circle and Einmaleins Musik before now. His 'A Different Angle' is a louche bit of dirty disco leaning house with grubby basslines and soulful female vocals that tease and please for the duration.
Franky Redente is an Italian Glasgow Underground associate who gets regular props on Radio 1, has remixed Romanthony and Jocelyn Brown and who has been immersed in dance music since the mid nineties. 'What I Deserve' is his charming contribution and it is a warm, subtly funky bit of romantic and cuddly house with humid pads, woody beats and nice melodic spills that bleed their way into your sensitivities.
West Wales man Wilf Mason has cheekily edited The xx before now and comes good here with the gurgling acid bubbles and underlapping deep house grooves of 'Where Did The Night Go', which is a perfectly slo-mo seducer for fans of analogue house.
Last but not least is Tom Sevinski, label manager at Black Key records in Brighton and someone who has produced on Left Wing as well as remixing for this label and Black Key. His fantastic track 'Every Side' is a dark and shady bit of house that is unsettled and unsettling throughout thanks to its distant drones and dystopian, unhinged synth line.
This is a pleasingly varied and truly original collection of inventive house music from a bunch of talents who deserve to be household names before long.
Tracklist
1. Daniel Solar – A Different Angle
2. Franky Redente – What I Deserve
3. Wilf Mason – Where Did The Night Go
4. Tom Sevinski – Every Side