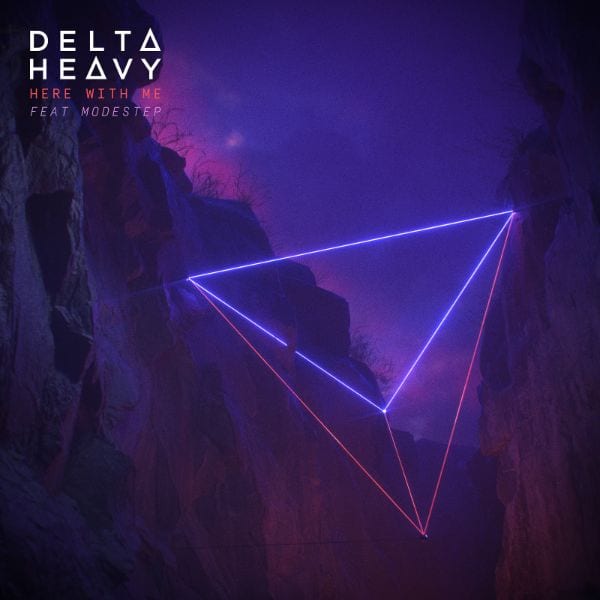 Delta Heavy – Here With Me
Delta Heavy release the fourth single from their widely acclaimed second studio album 'Only In Dreams' that was released in March. A unique and powerful collaboration with fellow UK electronic rock and dubstep duo Modestep, the release of the original version precedes impending remixes both dropping on the legendary Ram Records imprint.
In their own words:
''Here With Me' was a rare instance where we wrote the instrumental track with very much a specific voice in mind – that of Josh from Modestep.  Like so much on 'Only  In Dreams', the track represents a real melting pot of our many influences, from current dubstep and future bass, as well as some older Rustie and Porter Robinson, and even some 80s synth stuff.  We wanted the track to be a bit of journey building from a calm intro through to the harder first drop and the more euphoric, uplifting second drop. Josh really nailed the emotive vibe we were looking for with his lyrics and vocal performance.  We recently did an Australia and New Zealand tour together and performed 'Here With Me' live each show, and it became a real moment in the set."
Currently spanning the globe on their international album tour, the pair have dates taking in the Americas and Europe, after having blazed a trail through Australia and New Zealand around the LP release date. For more information on upcoming tour dates, new music releases and all things Delta Heavy, visit www.deltaheavy.co.uk.
Delta Heavy ft Modestep 'Here With Me' is out now for international release via Ram Records.
DELTA HEAVY // CONNECT:
Website | Facebook | Twitter | Instagram | Soundcloud | Spotify | Youtube