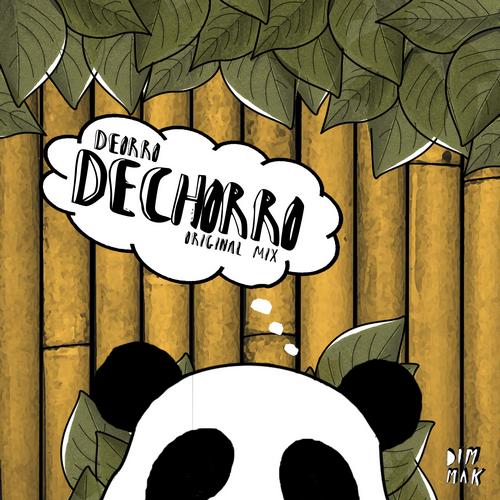 Deorro – Dechorro
Los Angeles producer Deorro is gearing up to release his newest single "Dechorro" November 26 on Dim Mak Records via all digital retailers.
Recently released as a Beatport exclusive and highlighted by Beatport News as a Track of the Day (11/8/13), "Dechorro" blends a big room, progressive track with a festival anthem that creates one aggressive dance floor bomb set to hype up crowds across the world. The track is a prime example of Deorro's success as a leader in modern electronic music with his distinct house sound. Listen here: http://youtu.be/b67v-gez1jw.
The release of "Dechorro" follows a major year for Deorro, which included his Elevation EP and his single "Play" with producer D.O.D, both available now on Dim Mak Records. This year also saw major festival performances for Deorro, including the Dim Mak Up All Night Stage at Tomorrowland and TomorrowWorld. Deorro is currently on the Aokify America Tour with Dim Mak founder Steve Aoki.
"Dechorro" by Deorro is available now on Dim Mak Records as a Beatport exclusive: http://btprt.dj/1bektnf
About Deorro:
A Los Angeles native, Deorro is one of the top young upcoming producers/DJs in the music industry today. In late 2011, Deorro signed one of his most popular tracks "Big Fat" to BIP Records, which expanded his fan base worldwide.
He soon cracked the Beatport Top 20 Electro House charts, one of his proudest accomplishments yet, and has since gained support from big names such as Laidback Luke, Tiësto, Kaskade, Porter Robinson, Bingo Players, Knife Party, Afrojack, Chuckie, Sidney Samson, Steve Aoki, Dillon Francis, Alvin Risk, Cazzette, PeaceTreaty, and many more.
In 2012, Deorro launched a national U.S. tour and has also performed at major music festivals around the world, including Nocturnal Wonderland, Good Life Festival, Sunset Music Festival, and more. Earlier this year, Deorro released "Yee" on Hardwell's Revealed Recordings, which reached #5 on the Beatport Top 100 chart and has remained on the chart since its release.
Additionally, Deorro has released "Bounce" on Laidback Luke's Mixmash Records, "Get Up" on Sidney Samson's Rock The Houze Records, "Faster Horses" on Ultra Records, and more. Deorro has also been charting on the Beatport Top 100 Electro House chart on his own label PandaFunk Records. With the help of his unique style of fusing progressive and electro/Dutch music together, Deorro's impact has spread rapidly across the globe.
"Crafted for the massive main room (and the even larger festival stage), this peak-time anthem's got it all: aggressive beats, retro-ravey stabs, and a classic countdown. 1-2-3-WOO! Get ready for plenty more from this one-to-watch in 2014."
—Jason Black, BEATPORT NEWS (11/8/13)
"The LA native begins with a lively and cheerful progression that transitions the tone into what Deorro excels at best. The drop hits with some deep bleeps, alternating every couple of bars with a heavy, cloudy lead with hyped vocal samples on the upbeat."
—Zach Brenman, DANCING ASTRONAUT (11/9/13)
###
For more information on Deorro, visit:
www.deorro.com
www.facebook.com/Deorro
www.twitter.com/deorro
www.youtube.com/deorrotv
www.soundcloud.com/deorro
http://deorro.tumblr.com/
For more information on Dim Mak Records, visit:
www.dimmak.com
www.facebook.com/dimmakrecs
www.twitter.com/dimmakrecs
www.youtube.com/dimmakrecords