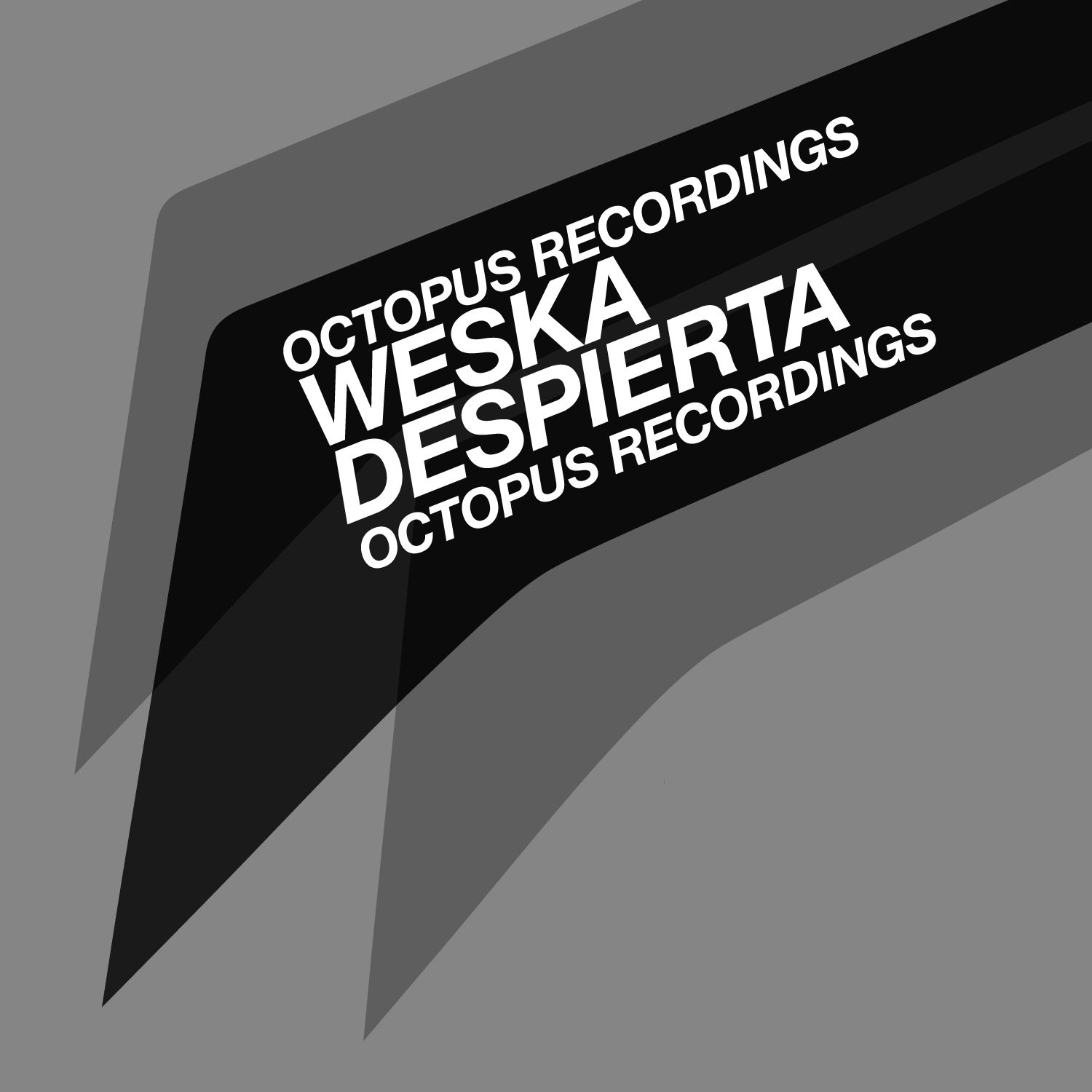 Weska - Despierta EP
Octopus Recordings welcomes back WESKA with the release of his 4-track EP Despierta, to be out on February 1, 2016. The Toronto native returns with his fire productions and dark sultry sounds of the underground, to kick off the new year. His ability to create sophisitacted and forward thinking club music, is bursting with musicality and underground savvy. WESKA's vision within the studio has consistently translated into distinct and commanding tracks. Embodying his energetic spirit, his productions land on the dance-floor with immense vitality.

"I'm happy with the way the "Despierta" EP came out. Every track offers a slightly different perspective on a single idea. I was thinking about how someone would feel if they were sitting in the middle of a storm, watching it develop around them, waiting for it to erupt. That feeling of an impending darkness, but one that you welcome rather than fear – that's what I was going for." – WESKA
Despierta – At eight minutes and 13 seconds, Despierta takes listeners in, with its propelling modulated bassline, while echoing voices lurk throughout. At about 2:37 the beat kicks up a notch with its melodic breaks and majestic percussions. There's a feeling of uphoria surrounding this record, as the breakdown swirls into a techno frenzy at 5:07.
Third Eye – Immediate dark pulsating techno sets this record off, setting the tone for whats to come next. Third Eye will quickly summon the techno militia to the dance floor. After a melodic journey throughout the breakdown, WESKA releases one hell of a drop at 5:12, which permeates straight to the soul.
The Alley of Lars – Coming from the depths of the darkest corners of the earth, The Alley of Lars could very well be a place of existence. A place where the dance floor is where you worship, after hours is Sunday school and techno rules all.
Friction – As a bonus giveaway, Friction wraps up the EP with its heavy-hitting bass, as this quick-paced record takes you on a thrilling ride! Mystical chord progressions dance across a low, booming bass line, playing with listeners' emotions.
WESKA joins the lineup for the Octopus Recordings showcase at The BPM Festival Friday January 15th at La Santanera, Playa del Carmen, Mexico.