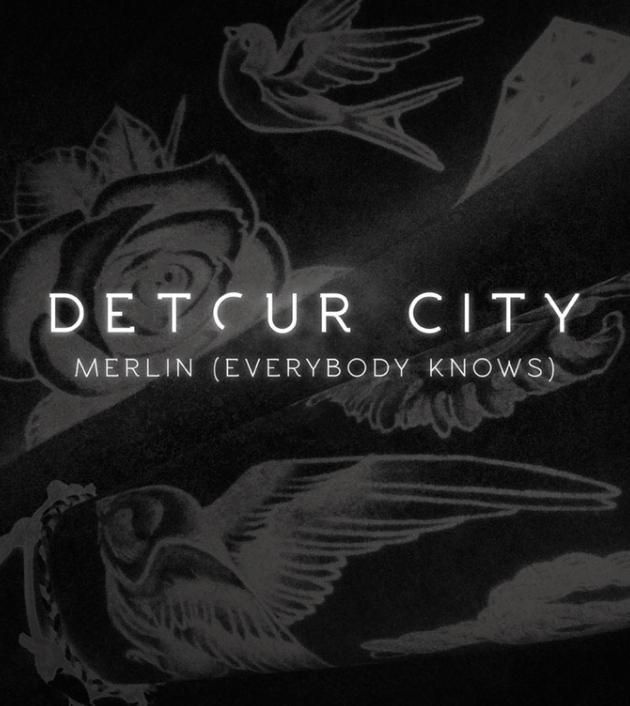 DETOUR CITY – Merlin (Everybody Knows)
Every so often a new artist comes along who not only breaks the mold they smash it into smithereens, combining a myriad of influences to form something truly unique, fresh and vital, commanding attention from the get go. Detour City is one of those artists and today she announces her debut single for Polydor Records, the captivating 'Merlin (Everybody Knows)'.
East London-based 24 year-old Tabitha Benjamin already has a host of collaborations under her belt with the cream of the UK electronic music crop including Wilkinson (RAM), Breakage (Digital Soundboy) and Dimension (Cyantific), not to mention a shimmering, must-hear remix for Bastille notching up a host of radio and online love.
But that's just half the story. Tabitha started out on the acoustic circuit gigging with the likes of an as-then-undiscovered Ed Sheeran, and it's this folk songwriting and storytelling sensibility that runs like a thread through her music, tying it together with spellbinding narratives and words that paint scenes in your mind, interweaved with her own impressive production and subtle but no less powerful beats. 'Merlin (Everybody Knows)' – a song that started life on her ukulele a decade ago – is a prime example of this, and the perfect introduction to Detour City's world.
With her previous vocal features and co-writes seeing support from the likes of Rinse FM, UKF, Radio 1Xtra and even landing on the A-list at BBC Radio 1, Detour City is most definitely on the right radars, and now she's ready to step out on her own and lead listeners into her intoxicating soundscape.