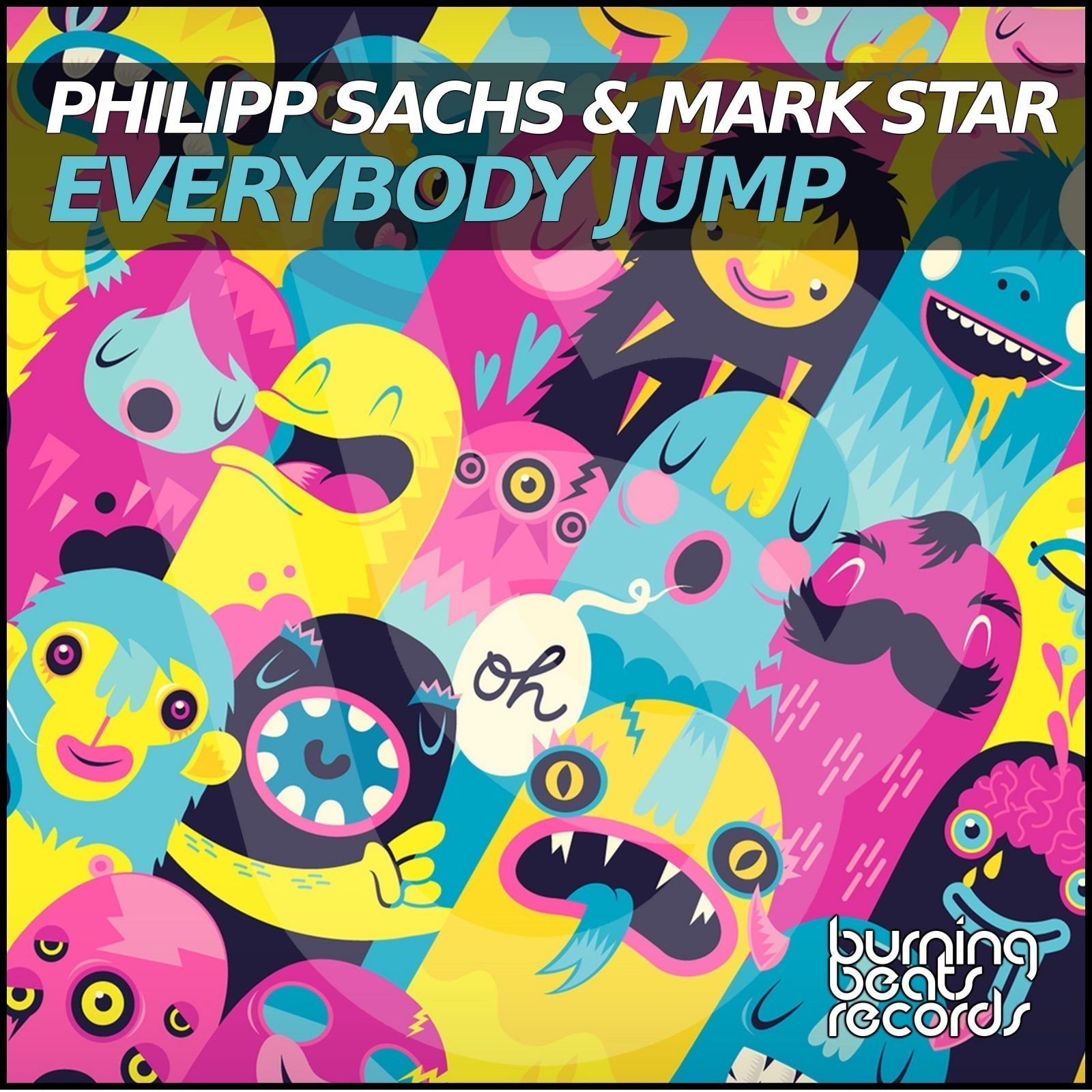 Philipp Sachs & Mark Star – Everybody Jump
Burning Beats label bosses Philipp Sachs and Mark Star have been hard at work both in the studio and at their headquarters, working on the growth of their promising independent imprint. Growing their talent roster has been the main focus for the first ten releases, but now the head honchos put their creative minds together for what is their first collaboration.
EVERYBODY JUMP
'Everybody Jump' is a feel good record that ties together both producers' love for distinctive melodies. The synth work starts low-key, but sure enough swells into a majestic lead that sparkles with a high frequency shine – resulting in a euphoric and energising break down. Following the dramatic opening of the track, the filters retract back into a shell and the melody warps into a pitched riser, backed with a tension-building snare rush and a similarly twisted vocal that triggers a dummy drop. Expecting the bass the crash in – 'Everybody Jump' throws a curveball as the bass is not to be heard and the synths switch up into a dramatic big-room lead. This secondary lead is dirtier and although the trick of the fake drop left us with no bass – you can tell by the newly introduced menacing lead that there's a big impact drop no more than 16 bars away. The drop comes – this time with kick drum and all guns blazing and we're treated to the full force of this well-executed production from Sachs & Star.
PHILIPP & MARK
Starting out his musical escapades in a slightly less than expected fashion – Philipp Sachs was once more partial to drums of a different variety. Having spent his junior years in music in bands as a drummer – Philipp was learning his craft in Rock before the pull of electronic music took over. That didn't take too long though and it all came together pretty quickly when he took to the roads as a DJ touring his native Austria and breaking international borders with shows in London. Working with Mark Star – the Burning Beats label was born and it's only now that we get to hear the two together on one release.
It's a promising start to life for the Burning Beats family and with the heads of the label leading by example with their own high-quality productions – you can expect the imprint to flourish in this busy world of electronic dance music.